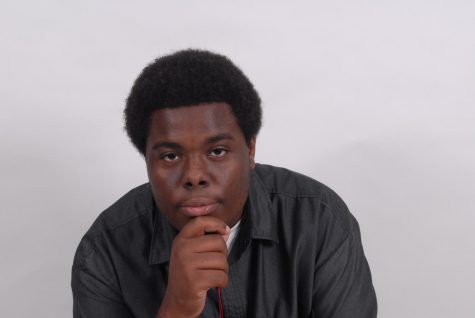 Rooney Martin is a sophomore currently attending South Broward High School. One thing that intrigues Martin about journalism is photography. Although he didn't sign up for this class he was very excited to have it again. Martin is extremely passionate about traveling. He's traveled to Los Angeles, Las Vegas, and many other cool places. When it comes to school, his worst subject is math and science is his best subject.
On his free time, Martin would rather do something else besides reading. When he's not in school, he loves to travel. He is not very interested in any of the sports or clubs that South Broward has to offer, so he will not be joining any team or group anytime soon. Martin does not look up to anyone so he has no role models. He considers himself more of a cat, which makes him more independent than others. At the moment, his greatest aspiration is to be able to finish high school.
A good trait Martin has is that he is very open minded. When it comes to music he will listen to anything, enjoying every music genre besides hardcore rock because of the yelling. His favorite movie is
Oakland Raters
and his favorite color is blue. If Martin could choose to meet anyone dead or alive he would love to meet Trippie Redd, a famous musician well-known for his good and catchy music.
Rooney Martin, Contributor
Nov 02, 2018

Doug Jones Beats Roy Moore For Alabama Senate

(Story)

May 09, 2018

Fortnite vs. PUBG

(Story)

May 08, 2018

Cargo Plane Crash

(Story)

Mar 21, 2018

Collapsing Bridge

(Story)

Jan 19, 2018

Red Cookie In The Sky

(Story)