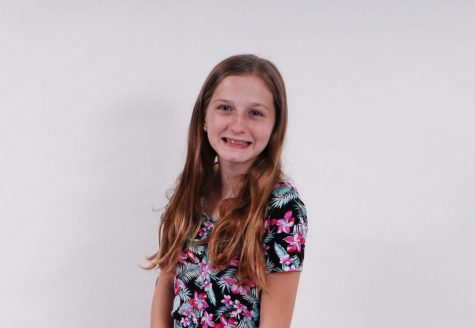 Meet Rosalea Rosario. She is a 14-year-old Freshman at South Broward High. She is taking Journalism because of her strengths in writing. Rosario's favorite academic subject is English and greatest academic weakness is math.
When she is not at school, she loves taking six-hour naps and eating gluten even though she is not supposed to. Hot Wings are her favorite food and her favorite movie at the moment is Crazy Rich Asians. She plans on joining the shark club if she's able to get a lift home.
If she was an animal she would be a cat because she loves being independent. Rosalea listens to R&B, Hip Hop, and 2000's love songs. She hates country music because she feels that all they sing about is lawn mowing and turning off the lights.
Though she likes Crocs, she would not wear them out. If she could be someone else for a day she would be a male, she would like to know what it feels like to pee standing up and take her shirt off in public; she wishes women could do so as well. She considers herself a feminist and is a great advocate for equal rights for women and men.
Rosalea Rosario, Contributor
Feb 26, 2019

Norma And Elsa Martin

(Story)

Dec 20, 2018

Shakita Thomas, Miramar Resident

(Story)

Nov 09, 2018

The Fashionable South Broward

(Story/Media)