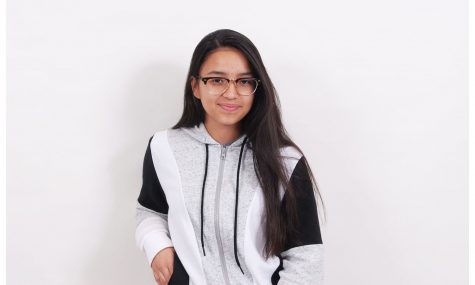 Tatiana Herrera is a South Broward High school student who enjoys English class, rap, and art. She also likes graphic design, reading political articles online during her free time, and swimming at the beach. She aspires to be more social around people and more confident in life; this being her reason for taking journalism. What interests her most about journalism are the aspects of graphic design the subject involves. Her role model is Londrelle, an R&B/soul musical artist. When she isn't in school or working at a Farmers' Market, she's spending time with family and friends. 
She enjoys listening to rap artists such as XXXTentacion and Daniel Ceaser.
A few things Tatiana dislikes is listening to country music and struggling with math. But when she gets older, s
he wants to get a great education to have the financial means to start a family.
She's had an interested in it since she was young. If she could meet anybody, dead or alive, she would choose to meet Tupac, a famous rapper who was shot, her grandfather, and XXX Tentacion, a rap artist who she listens to and died of a gunshot wound recently.
Tatiana Herrera, Contributer
Dec 12, 2018
Dec 10, 2018

Update on United States Migrant Charges

(Story)

Oct 09, 2018

Spreading Peace All Around

(Media)