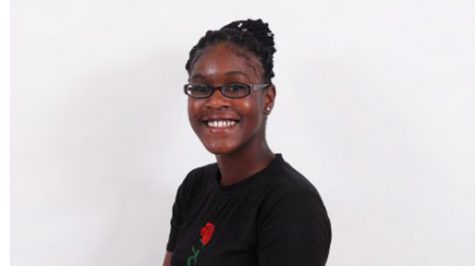 Yulanda Bissick is a freshman here at South Broward High School. She is very inspired by dance because of all the different moves and culture put into it. Her favorite dance group is called the Jabbawockee's because they use a lot of different cultural dances and different genres of music with their routines. She is very inspired by different cultures including her own.
Bissick loves to inspire and teach other people about her Jamaican culture. She also loves to learn and try out aspects of other cultures through traveling. When she grows up she wants to travel to South Korea to get a job there. She considers herself to be very mysterious because she has a lot of different traits and independence.
Bissick loves K-pop (Korean pop music) and Korean dramas. She enjoys K-pop and Korean dramas because she likes their language and culture. She has not traveled to many places but that will not stop her from traveling and discovering in the future. She loves to be creative and different, just like her favorite animal, the alligator. She likes the alligator because everyone else fears them, but she believes that they are nice and have a creative beauty to them.  Even though Bissick fears the dark and heights, she won't let that stop her from following her dreams.
Yulanda Bissick, Contributor
Feb 11, 2019

The Government Shut Down

(Story)

Oct 27, 2018

Behind the Lunch

(Story/Media)