BTS
Hang on for a minute...we're trying to find some more stories you might like.
BTS. What does it stand for? What does it mean? Who are they? BTS stands for Bangtan Sonyeondan or Bulletproof Boy Scouts. They are the biggest Korean boy band in the world. This group contains seven members: Jin, RM, Suga, J-Hope, Jimin, V, and Jungkook. Together these boys have broken millions of records and won many awards. With over 10 million subscribers on Youtube, BTS have won the hearts of millions of girls and boys. How did it all begin?
In 2010, Kim Namjoon aka RM was the first member to join BigHit Entertainment. RM has been rapping since he was in middle school and became an underground rapper with a group of friends called DNH. The moment Bang Si Hyuk PD saw RM rap, he was amazed and wanted to debut him. Bang PD wanted to create a rap/hip hop group centered around RM. DNH contained six members when they started training. However Bang PD wanted to change it up a bit and make it a classic idol group. By changing the genre of the group this caused four of the members to leave except for Suga and RM. By having these two members, Bang PD started searching for others to join the band. The third member to join BTS was Jung Hoseok aka J-Hope in 2010. J-Hope belonged to a street dance crew called Neuron before he joined BTS. He was supposed to be a vocalist but traded with another member and became a rapper. The fourth member to join BTS was Kim Seokjin aka Jin in 2011. Jin never intended to become an idol. He was just a regular student in college, majoring in acting. In the beginning, Jin couldn't dance nor sing, but Jin worked hard on his dancing and singing. The fifth member of BTS also known as the maknae (youngest) is Jeon Jungkook. Before starting high school, Jungkook  auditioned for a talent show in South Korea called Superstar K. His audition instantly became a hit. He later signed with BigHit Entertainment  at the age of 15 in 2011. During his training, Jungkook received formal instructions from a Performing Arts School in Seoul. The sixth member to join BTS was Kim Taehyung aka V, which means victory, in 2011. V was different then the other members, he was called the "hidden member". Nobody knew if he was going to debut or not. V was the last member to have his face revealed. The last member of BTS was Park Jimin in 2012. Jimin was a modern dancer at an arts high school along with Taehyung. Jimin had the most insecurities and self-doubt. He believed he couldn't dance nor sing. But later into his career with the help of army, Jimin learned to love himself.
Finally on June 12, 2013, BTS finally debuted with their first album "2 Cool 4 Skool." The album became an instant hit earning a Golden Disk, Seoul Music Awards honors, and many more. Bangtan had their first debut showcase on June 13, 2013. A few months later, BTS release their second album "O!RUL8,2?" on September 11, 2013. These were very risky types of songs to release but they made it work. As their success grew so did a fandom. Army, the name of their fandom, was growing with fangirls and fanboys from all over the world. Army stands for "Adorable Representative M.C for Youth." The meaning behind this is, army in english means military. Since military is always together that means that army will always be with Bangtan.
Omo! A year later bangtan finally release another album. After months of waiting they release their new album "Boy In Luv" on February 12, 2014. This album became number three on the Billboard World Albums chart. Bangtan are making it big. Boom! Bangtan had their first surprised concert in LA on July 13, 2014. Later into 2014, bangtan became the youngest artist to play at KCON. With all these amazing events going on, BTS still managed to release another album. On August 19, 2014 they release the "Dark & Wild" album.
The wait was now over. In 2015, they released "The Most Beautiful Moment In Life Pt.1" on April 29. Later into the year, bangtan released a pt.2 to "The Most Beautiful Moment In Life" on  November 30. As their popularity grows, BTS became brand ambassadors for Puma. Towards the end of the year, the Bangtan boys win the Mnet Asia Music Award for Best World Performer.
At the highest point in their career, bangtan released two albums in 2016. "The Most Beautiful Moment in Life" on May 6 and "Wings" on October 10th. The Wings album hits number twenty-six on the Billboard 200. Making this the biggest debuted K-pop album. Bangtan also wins the Melon Music Awards' Daesang,  Best Album of the Year on November 19. The song "Blood Sweat and Tears" was the most popular song from the wings album.
2017 has become the most successful year for BTS. They have won many awards including the Top Social Awards, won the Korean Artist Awards and many more. With the release of  their brand new album "Love Yourself: Her," BTS has made a huge impact on America. This new album has helped many girls and boys love themselves. With this new generation, people are having trouble loving themselves and believed that they weren't good enough. BTS understands how they're feeling and wrote this album dedicated to those boys and girls. A member of the group, RM, had trouble loving himself. He received hate for his looks. As time went by he learned to love himself. He fought through the hate and he turned all of that negativity into positive.
Five years into BTS and they've won the hearts of so many girls and boys. After releasing the last two Love Yourself albums "Love Yourself: Tear" and "Love Yourself: Answer" in 2018. Armies thought these were the last albums that BTS will release. Surprise!!!! BTS renewed their contract with Bighit Entertainment for another seven years. They've won the Top Social Award yet again this year. They've been through so much this year, but they still kept going. The one thing that kept them going was army. Army gave BTS unconditional love. Army has stood by BTS since the beginning. If you asked army "what would you do if BTS disbanded?" The answer that every report would get is "I don't know." Army has never thought about life without them. Life for them has been better because of them. Loving themselves has been so difficult. But BTS has made it so much easier. BTS is our hope. They're our life. They're the cause of our happiness.
BTS is the cause of our euphoria.
Armies can't wait for these next seven years. We can't wait for the laughter and happiness they give us. 2019 will be a new year. And a new beginning. Armies have learn to love themselves and they'll continue to love themselves.
"Thank you for everything" -Army
About the Writer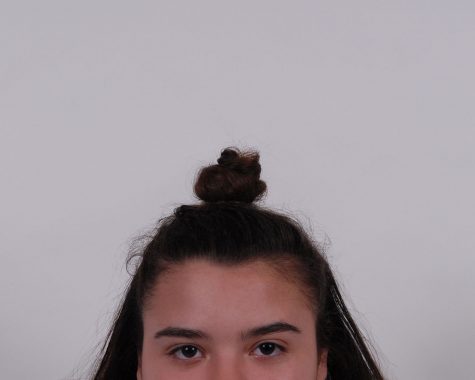 Katelyn Matias, Contributer
Katelyn Matias is a 14-year-old freshman that loves to read, listen to music, and volunteer with the Lion club. At the moment, Katelyn is not very passionate...