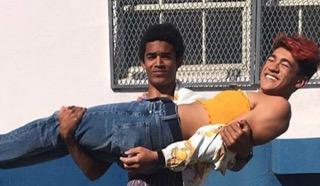 Kekoa Blaze Williams (son of legend Ricky Williams)
Kekoa Blaze Williams is the son of the legendary college football hall of famer Ricky Williams. Blaze went to military school in Georgia, before getting kicked out and moving to California with his dad.
"My biggest accomplishment in life would be getting through military school," said Blaze.

Blaze believes in cannabis cultivation and supports use of cannabis, he also believes that it should be legalized fully for all worldwide citizens.
"Cannabis is a medicine that many people need to function and denying access to medicines is a violation of our country's principle," he said.