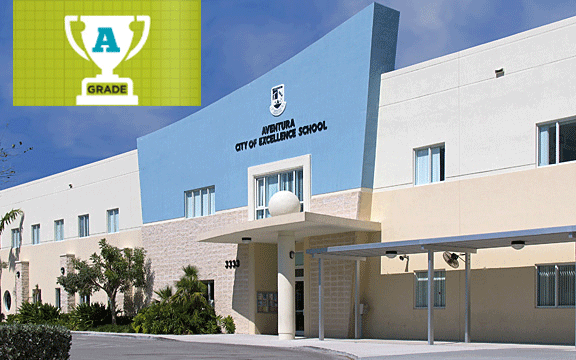 South Florida Charter School Desperate to Prevent More Tragedy
Aventura City of Excellence Charter School
Do You Think Aventura Charter School Will Successfully Prevent School Shootings in The Future?
No (67%, 2 Votes)
Yes (33%, 1 Votes)
Total Voters: 3
Loading ...
South Florida—The Aventura City of Excellence Charter School remembers what happened on that fateful day last Valentine's Day, when 17 lives were taken – and they don't want to see it happen again.  How are they preparing? By kicking students out.
At Aventura Charter, a K-8 school, the administration has implemented a new program in which to diagnose kids with mental illness and familial issues and monitor their actions in the classroom. This special program was established about two months after the MSD Shooting and its primary goal is to "weed out potential trouble makers and disturbed children out of their school." The specialized school social worker Jill Juedy, the overseer of the operation is in charge of the dismissal services of the troubled kids.
"The charter school runs a very tight ship," Juedy said. "They cannot be held liable for kids that have the potential to be the next Nicholas Cruz."
About 20 kids were identified and dismissed from the school through the program according to Juedy, but she would not share the demographics of the students that were booted from the school and was tight-lipped about revealing if parents had been informed of the program. "I think that public schools have the resources and extra time to deal with these kids with behavioral issues" said Juedy.
This issue has touched a nerve with parents of kids in traditional public schools across the district. Concerned with the possibilities that a potential school shooter lurks around in her daughters' Aventura public school, Erica Dubale, believes charter schools should be responsible for their own pupils that they accept into the school.
"These [Charter Schools] welcome students that they are paid to educate and nurture but when those same students start showing signs of troubling behavior they send them to the public schools where they can cause chaos, terrorize people, and even shoot up schools if they have the means too," said Dubale.
Many other parents are furious over this seeming dumping of troubled students in public schools. Its preposterous, how they are not dealing with homegrown issues because the liability included with being an educational institution.
"These Charter Schools need to be held responsible for the kids they accept, and be able to use the money they receive to help these troubled kids get on the right track and going toward a bright future," Dubale said.
Take South Broward High School's Family Counselor Mrs. Romero, who works to promote and support child services and familial problems. She believe that the Aventura Charter School should take into account the limited time, money, and resources that public schools really can provide.
"The school should acknowledge that we have more responsibilities and work at a public school as big as South Broward and our family counseling program only reaches so far," Romero said. "It is a known fact that we have more assets to deal with familial and school-based issues but we simply do not have the time to have extra troubled kids in our system while another school is dumping more and more of these same kids into public schools across the district."
South Broward who enrolls more than 2000 kids may be set to expand their services to include more troubled students flowing in a seemingly open door" Romero believes. We cannot deal with this rising number of students, hypothetically if this happens we would reach our carrying capacity.
"We believe that all schools no matter the resources should take the steps necessary to prevent or caution a child against such troublesome behavior," said Romero.