Shooting Simulation
Hang on for a minute...we're trying to find some more stories you might like.
Gunshots are fired, screeching screams echo down the halls, while you watch the clock tick. "When will this end?", you question yourself. The question you should be asking yourself is, what will you do?
I would participate in the simulation drill and you should too. There are three main reasons why simulation shooting should be allowed and accepted to learn and practice with when it comes to confrontation with the real-life situation of school shootings.  
Awareness of reality; As a student of South Broward High school and being a neighboring school of Stoneman Douglas, a school that suffered a tragic event where 17 people were killed in a school shooting, I think the time has come when our sorrows and losses must be put to use. In this case, people need to be aware of how real and life-threatening school shootings really are and how much more frequent they are becoming. Although the thought of having to practice safety regulations when put in a shooting environment can sound absurd, it is still experience and preparation that can be gained and fears that could be overcome when it becomes necessary and needed at that very moment in time.
It is better to be fully prepared and to save a life than to be frozen by fear and possibly lose your own life.  
Putting logic first and then dealing with emotion; "Active shooter drills may reshape how a generation of students views school." The conversation, March. 28, 2018 mentions "By having students practice responding to a pretend emergency, school administrators hope they will respond the same way to a real one." Logically speaking, when put in a dangerous scenario, the smart thing to do is to get out of it as quickly as possible. However, this can become almost impossible when emotion and fear take over. As students, teachers, and people overall of schools and any public place, we should all be capable of dealing with emotions afterward, because the main concern is to get to safety first.
As cruel and harsh as it may seem, crying in the corner or screaming in tears won't solve the problem of a school killer trying to break in and cause a commotion. This will only bring more attention from the killer towards the students and teachers, possibly leading to more deaths and casualties.  
Knowledge vs. Fear; Have you ever heard of the saying that knowledge is more powerful than any weapon? Well, that's because it is. In this case, having the knowledge to defend yourself and others, because it's either life or death. Not everyone is lucky, not everyone is brave, but anyone can try, and anyone can be prepared for what is to happen. "School Shooting Simulation Trains Teachers for the Worst." The New York Times, 1 Feb. 2018, mentions "Teachers across the country will soon be able to train for an active shooter on school grounds using a computer simulation that includes realistic details like gunfire, shattered glass and the screams of children."
If you can be mentally and physically be ready, then you are already one step ahead to stopping a killer and saving many more lives than you would've been if you would have never expected it. Yes, it could be traumatizing and emotionally triggering, but it's better to be prepared than sorry. So, don't be afraid, stand up and save a life. 
About the Writer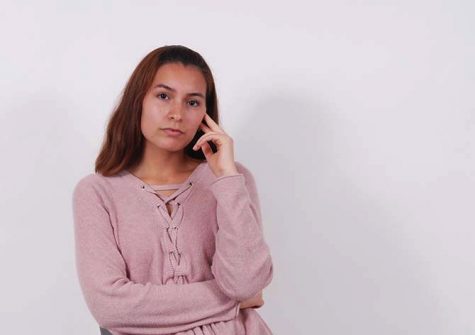 Brianna Martin, Editor
Brianna Martin is a passionate, sincere, kind-hearted young lady. She has a hand for writing and a special love for photography and although she was not...