Bulldogs Soccer Team Makes It to District Finals
If bragging rights are the only good thing to come out of a district final game, the Bulldogs won't be bragging.  In the soul-crushing game, South Broward High School Bulldogs lost 3-1 to St. Thomas Aquinas. Scores aside, the two regional finalists will pass on to the regionals quarter-finals.
If The Bulldogs would have played the whole game as they did in the first half, we would have a trophy and the title of district champions. The Bulldogs dominated with amazing offense and defense the first half with even being up 1-0 at half time with an exhilarating goal by Felipe Lessa. Even though South Broward's star defender Bruno Amorelli and starter Kyle Smith were both out with injuries.
After the whistle to start the second half is when it started going downhill, in the first 15 minutes St. Thomas with a blink of an eye took over the game by scoring two goals and making the game 2-1.
After the dominating way the St. Thomas took over the game and were more motivated than ever, on the other hand, The Bulldogs were struggling to get their heads up. The wholes team attitude changed after that second goal. Struggling to make passes, communicating on the filed and the team just fell apart.
It was indeed a sad loss but it isn't a bad way to end this amazing season losing to the best team in the district. We have to give credit when credit is due and the team put their heart and soul in the field to bring that trophy home.
About the Contributor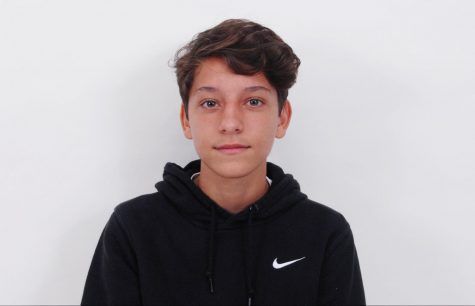 Lucas Amorelli, Contributer
This is Lucas Amorelli. He is a freshman here at South Broward High School. He was born in Argentina and came to the United States when he was just seven...