Four Thousand Dollars for the Win
February 26, 2019
South Broward High School beats Miami Dade's Norland Senior High School during the Black History Month Brain Bowl, receiving a giant $4000 check to go toward school funding. The event occurred at the Miami Heat basketball team's home court, the American Airlines Arena. Five students and two guests made up the two teams as they faced off in a jeopardy-style tournament with dozens of questions about influential events, quotes, and people in Black History.
"[We started studying] two months before the competition. We had a little while to get ready. I knew how hard the students prepared," said Mr. Pittman, the African American history teacher and sponsor of the MTL program at South Broward, "they were going to win for sure."
The game between the two district schools was very tight, with Norland high taking the lead and South Broward trailing behind. Soon, South Broward caught up and by the end of the first round, both teams were tied at 240 points, something that has never occurred in the 9 years of the Brain Bowl. By the end of the last round, South Broward was victorious with a score of 500 over Norland's 420.
"It was a really exciting competition, I'm glad I got to participate," said Malique Walker, a senior at South Broward who was on the team. "We got to have fun, learn, and raise money and recognition for our school."
Although it was South Broward's first year participating in the event, the district vs. district competition has been ongoing for almost a decade. This year was the first time in years that a Broward county school has won.
"This was a great competition for us to win because it brought recognition to South Broward and the MTL program. It was important for me because I teach an African American history class so I think that it's important to take time to acknowledge the contributions of African Americans throughout our nation's history," said Pittman.
The $4,000 award goes toward both the Mentoring Tomorrow's Leaders program and South Broward. Most of the students on the teams had volunteered to participate and spent hours dedicated to studying the topic.
"For me it was very exciting. I was very proud of the students. After the competition, the Miami Heat interviewed me to put on their website. I told them it was one of my proudest moments of being a teacher."
The way the event works is that the superintendents from Broward and Miami Dade school districts, Robert Runcie and Alberto Carvalho, respectively, each recommend three or four schools. South Broward was one of the schools chosen for this year and a Miami Heat representative came out to interview Mr. Pittman and Mr. O'toole to see if South Broward would be a good fit for the program. After the interview, it was decided that South Broward would participate.
"We would play kahoot, meet every Thursday after school, and use note cards to study everything," said Walker.
After winning the competition, the participants from South Broward were invited to attend the Saturday night Miami Heat game and watch from a catered suite.
"During halftime we all came out to the court and accepted a really big check in front of 10,000 people," said Walker, "It was a really fun experience."
"The students had a nice time and learning at the same time," said Mr. Pittman, " it was really good that they could have fun and also get some educational value at the same time."
About the Contributor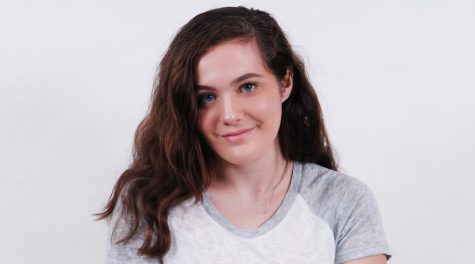 Alexa Meyer, Editor
Elena Key is a junior at South Broward High School and aspires to do a lot when she grows up. Her hobbies are dancing, makeup, singing, and academic activities. ...