SoundCloud Rappers at South Broward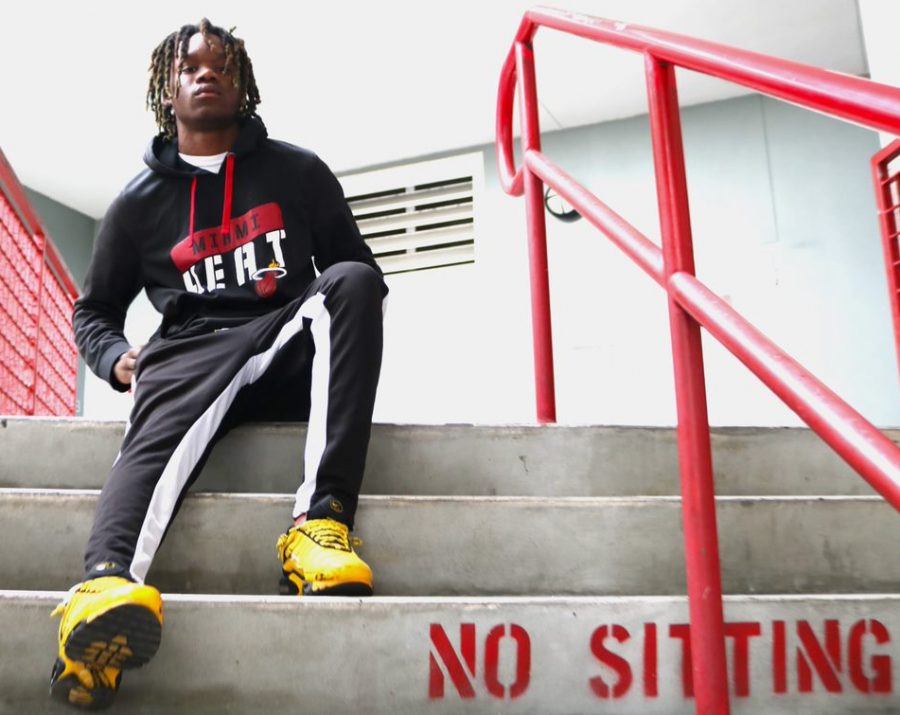 Rap history of the past has always has an emphasis on where the artist hails from. New York, Chicago, all over California, and many other regions have seen local rappers rise to the mainstream and make it big while always representing hometown pride. But for the first time ever, we're seeing a new hugely popular hip-hop movement that both stems and gains prominence from the internet.
South Broward kids are no exemption to this trend. Take SBHS junior Lil Bkxn (pronounced beacon), who got started through a friend with a much more serious SoundCloud career, under the name Nu-LejiN.
  "I wanted to get more followers than him by not taking rap seriously. Since I already started to make beats sophomore year I just said 'why not' and started rapping as a joke," said Bkxn.
  He said he chose SoundCloud because it was free and easily accessible, and since he make everything on his phone it was easy to upload.
  "I make music for anyone who wants to listen, and I enjoy rapping about commonalities in the twisted cycle of an industry, focusing on materialism and promiscuity. Its not that I don't enjoy some SoundCloud rap or hip hop in general, but I'm trying to bring some sense self awareness to how stupid so many lyrics are."
  Lil Bkxn advised aspiring artists to make music to express themselves, not to please other people. In the future he hopes to sell his beats on the side, and maybe even start a serious music career.
  "The best song I have ever made is Pasti, go check it out," said the 17-year-old. "It will ascend you into your true form and help you evolve into your true resonant being just like Jah."
SoundCloud is a platform that lets artists from any walk of life upload their music for free and put it out for anyone to listen to, and plenty of teenagers use this platform to show their creativity off, and to express themselves through the music they create- not to mention the success of rappers like Lil Pump, X, and many others who have inspired this generation of kids to try their hand at hip-hop.
  16 years old Frank Williams was an avid user of the site before starting his own career in 2017.
  "Me and my friend had discovered it because we were consumers for its product," Williams said. "My friend Jahpete had motivated me to make music."
  The sophomore said he uses SoundCloud as the platform for his music because of its ease of access and the fact that it tracks all of his statistics. The money Williams makes goes right back into his music career.
  "I make music for myself," he said. "It makes me feel good when I hear my voice over a fire beat. I tend to rap about things I feel and things people want to hear. I want to build a loyal and big fanbase."
  The rapper's advice for other aspiring artists is to advertise yourself if you want to grow.
"In order to make it big you have to promote, if your trying to make it big. But if you're doing it for fun, just have fun."
  William's best song so far in his opinion is Dark Place, available to listen to on his page. He's got an upcoming mixtape on the way and hopes to keep his growth steady for the future.
About the Writer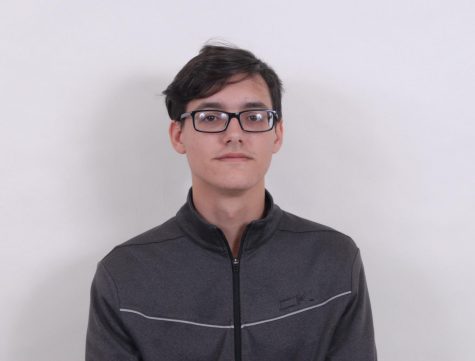 Max Neuberger, Contributor
Max is a senior at South Broward High School, who joined journalism because his academic strength lies in writing. He enjoys hanging out with friends on...