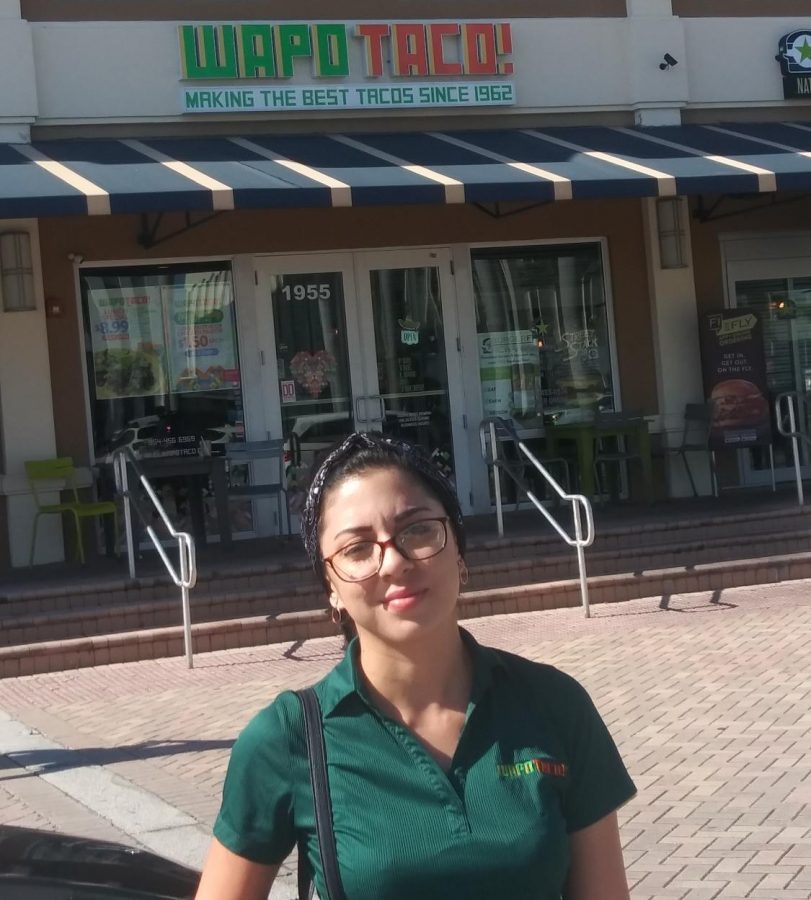 Ariadna Lemoine Rodriguez has been working at Wapo Taco since November, 2018, and now she is a manager. She was born here in Florida, more specific in Hollywood, but now lives in Hallandale Beach. 
The one thing in the world she would change would be riding the world of animal cruelty.
"I would like to avoid abuse against the animals because they are just little creatures that don't deserve pain or bad experiences," said Lemoine Rodriguez, "They deserve a home and a good family."
Her absolute worst fear is rats, and her biggest joy is to stay at home and sleep as long as she can.
Although she's a manager at Mexican taco joint and a part-time student, she thinks she's lazy and could be more productive.
"If I could change something of my personality it would be not to be so lazy, because I spend much of my day sleeping and this is a part of my day that I could take for do more productive things or practice any sport, " she said.