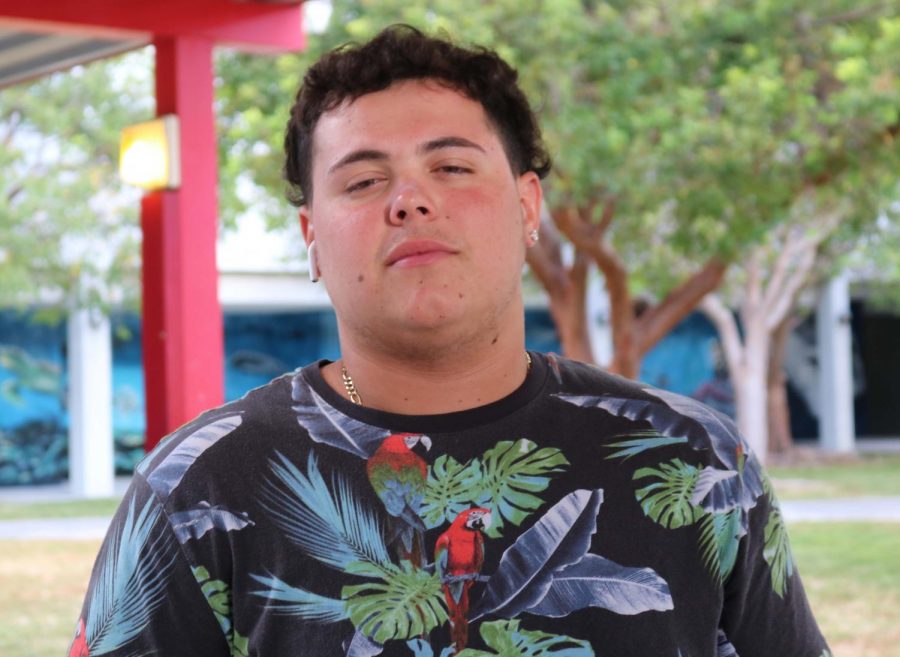 Leamy Acosta
Leamy Acosta is a senior, at South Broward High School, who plays football. He is from the U.S. and lives in Hollywood,Florida.
If he could change anything in the world what would it be: attitudes.
"I would change peoples's attitude, because people can be mean," he said.
Acosta fears death more than anything, because he says that death can come at any moment. What brings Acosta intense joy is being around his friends.
In ten years, Acosta sees himself being a firefighter. When he thinks about one thing he'd change about himself, he twitches his lips together and says: "I don't know."