A Haitian Homecoming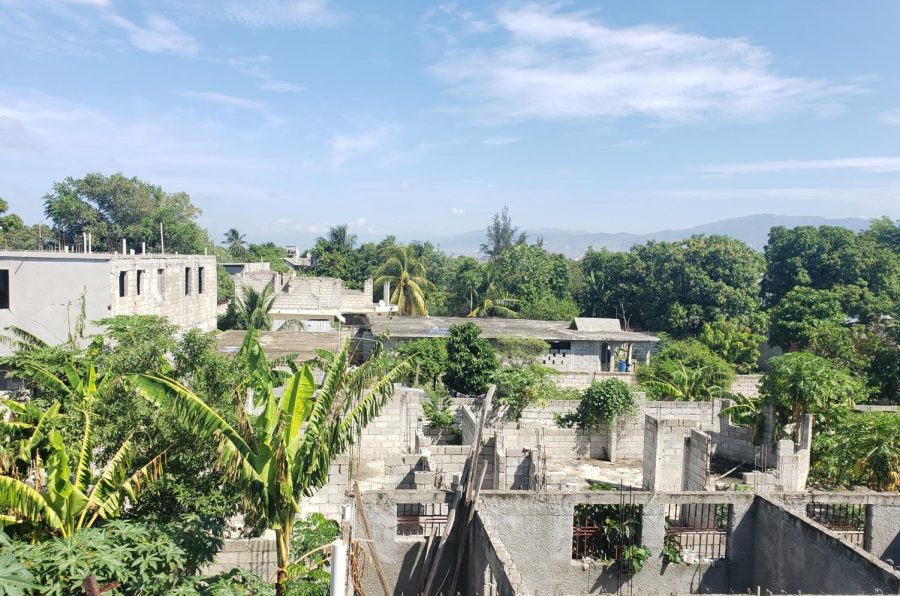 As I boarded 309 flight from Ft. Lauderdale to Port Au Prince, visions of dilapidated buildings, voodoo ceremonies, children in rags filled my head. As a Haitian-American, born in the U.S  these are the images of Haiti that I, like many U.S citizens, see flashed across news reports and depicted in movies.
Although I went for a family visit, to see my old and nearly blind grandfather, I discovered that Haiti is beautiful, culturally diverse, and although steeped in poverty, the people are warm and loving.
 Some things that surprised me was the modernization, hospitality, and programs of the country. Haiti is a place of mysterious customs. How its perceived is the question.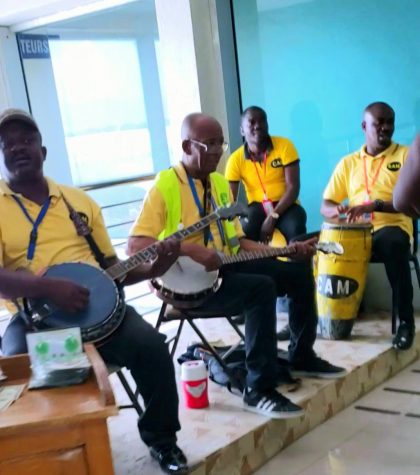 One thing that I realized on the ride from the airport to my aunt's house that not everyone lives in dirt huts or on broken roads. You see people who look differently, but all speak the same language. Although the majority of Haitians, 70%, are predominantly of African descent. The rest is a mix of the mulattoes, Europeans, Asians and Arabs, and a significant number of Cubans and Dominicans.
 Although I was only there for a day, the Marriott hotel is quite similar to ones in the US with complimentary breakfast, gargantuan pool, gift shops, and an inside cafe. The only difference would have to be the food. Haitian food is mixed with sugars, spices, and bold flavors. But of course American food is optional. One of my favorite dishes are fried plantain, and akra (fried scotch bonnet peppers).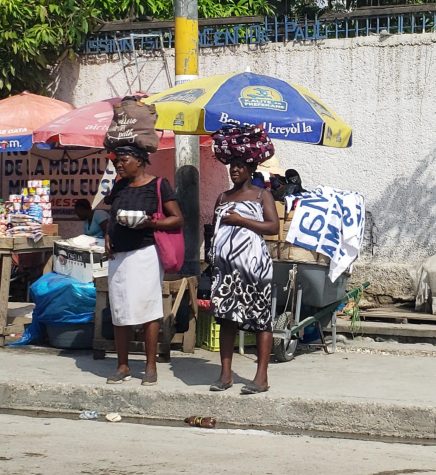 In the last decade, women wore pleated skirts, man wore uniform pants, and kids wore fitted shirts. But, American fashion have become rooted in Haiti. From Fendi shoes to Gucci bags, Haiti's population has become more fashion conscious.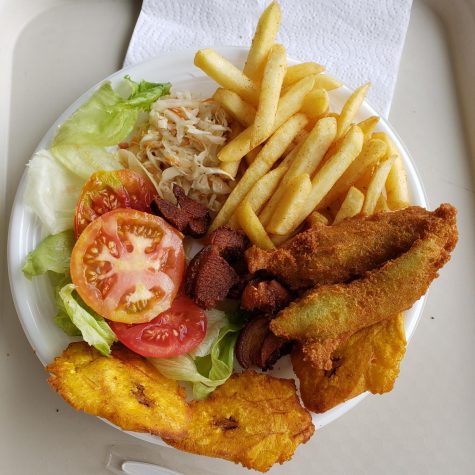 But, perhaps the most notable difference was the hospitality. Once you're there, you're family. The sound of drums, tambourines and maracas beating to the rhythm welcomed you at the airport. The locals are quite pleased when Haitian-Americans come to visit their homeland.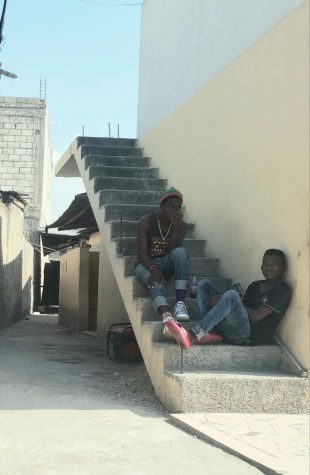 As soon as I arrived at my aunt Mona's house, I felt welcomed. As I looked around I saw my family's smiling faces everywhere. Huge amounts of savory rice, steaming vegetables, zesty sauce, and soothing coconut water, prepared on the table. I felt like I was home. It is a Haitian custom for the owner of the house to give up their room for the guest. Which is what my aunt did. My clothes were washed everyday, as well as beds being made.  
In Haiti it is a custom for families to go out, and spend some quality time together. They call it programs.  My second day visiting the country, my aunt, cousins, and I went to go visit Fermat-he, a mountain in Haiti. Located high in the mountains the place, Kenscoff, maintained a cool 67 degrees temperature year-round. Some say it even snows during winter seasons. We drove up the mountain, and saw houses rows of tiny zinc- covered houses crammed together, connected, with mountain goats, country dogs, and tropical plants shot out from every corner.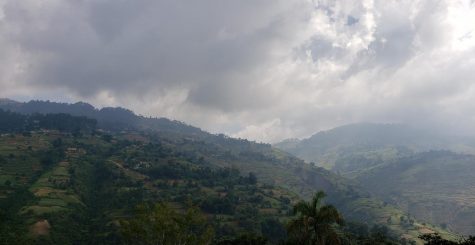 Next we went to the beach. Haiti has some of the most beautiful pristine beaches in the world. The water was glistening, blue, and had a calm center. There are families, music, and people cutting coconuts to drink on the rocky beach. Others participated in activities including: boat rides, swimming, diving, and paragliding.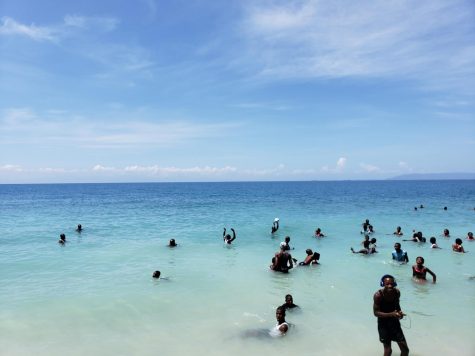 While it might be true that Haiti is a compelling place, not everywhere is sunshine and rainbows. Depending on where you go, you may come across dead bodies, dirt roads, and deplorable living conditions, I know I did. Over 58% of Haitian residents are poor. It is a country that was built from the ground up, torn apart by its own corrupted government and people. According to the famous former Haitian dictator Jean-Claude Duvalier, "It is the destiny of the people of Haiti to suffer."
The month of September was extremely hectic for Haiti. Millions of dollars in foreign aid went to corrupt officials. Thirteen billion dollars has been issued to Haiti after the earthquake, but there has been no change in the country. Rumors of clearing out the government and creating a new one has excited the people. But, it's not the first time Haiti has suffered from broken promises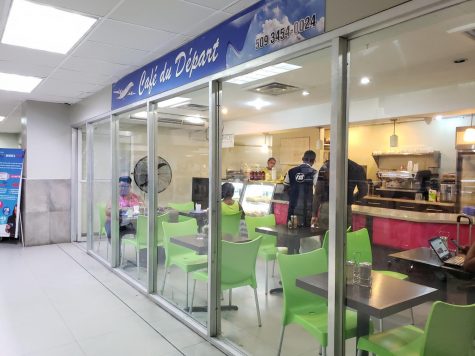 Although I enjoyed my stay, after six days I was ready to go home having missed high-speed Wifi and air conditioning. As I boarded the flight home, I remembered what the security guard said to me. "We rarely get black visitors with Haitian descent visiting Haiti," he said "That's how they forget their heritage, and where they come from".  That impacted me. I'm glad that I took this trip, in my heart, I will always remember where I come from. I will always remember this beautiful, mysterious, diverse place, called Haiti.
About the Writer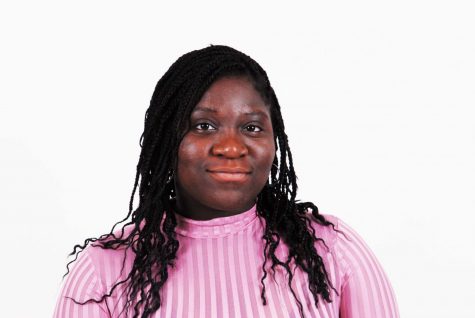 Deborah Cayemitte, Coordinator
Meet Deborah Cayemitte, a very outgoing 16-year-old junior, who is a very unique person. She took journalism in her freshman year and this is her second...