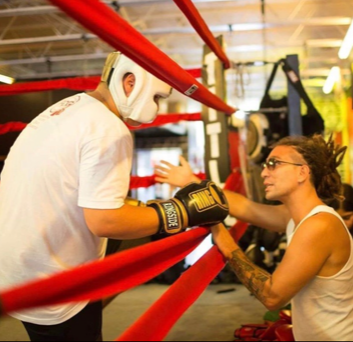 Lorezno Medina
Lorenzo Medina was born on August 16,2004 in Miami FL. When he is older he wants to live in a mansion with three kids and be a professional heavyweight boxer.
A fear he has is losing his love ones. He says they made him the great person he is today and he can't imagine living without them.
His favorite type of music is Rap and his favorite rapper is NBA Youngboy, He says he likes NBA Young boy because his music makes him feel hype and like a beast. After school Medina goes to boxing practice everyday from 5:00 to 7:30. He doesn't plan on stopping, so he works hard everyday and always is tough when he is sparing in the ring.
Medina says if boxing doesn't work out for him, he will be a petroleum engineer. He would want to be a petroleum engineer because his dad works as one and they get paid good.
A saying Medina likes is: don't judge a book by its cover. He likes it because it shows him not to judge people  for the way they look, the way they speak, or the color of their skin.
Medina's favorite color is blue, because it reminds him of the ocean. He goes to the beach every month, and he say it is a beautiful sight.