The Wheels are on the Line
Do you think Chevrolet should discontinue Camaros in 2023? Is it worth to save Camaros? 
Chevrolet is the brand responsible for cars such as Impala, Tahoe, Cruz and Blazer. Along with these cars exists the Camaro, a muscle car that was first built in 1966. 
Camaros were first discontinued in 2002 , due to the lack of sales. This caused Chevrolet to discontinue Camaros for nearly 8 years. The people began to miss the sporty car, and the demand for the loved sporty car led to the Camaro's return in 2010. 
But the return did not cause the sales to skyrocket. Chevrolet is stating that they are not selling to well and while sales numbers are lower now than they were from 2010 through 2014, they are still higher than numbers in the past.
Many other muscle car companies have overwhelming better sales than the Camaro. Many of the competitors are more attractive, their interior are more luxurious, their engine has a reater value and usually affordable. 
Although the Camaro is less expensive compared to most of its rivals, such as the Dodge Charger and Challenger SRT Hellcat. A Camaro is not cheap, the car's bas model starts around $34,995 and can end around $63,000 for the most expensive model. 
But according to the car website Car Buzz, if Chevy were to drop the Camaro again, not only would the company's performance image be seriously wounded, but it would only leave the soon to be revealed C8 Corvette on their sports car portfolio. 
I personally think that Camaros should be saved by Chevrolet. Camaros aren't bad cars. They are sporty, aggressive looking, aerodynamic, and with a starting price of $30,000 it is pretty affordable.
And did I mention that their top speed is around 200 mph? Equip with a engine that has 275-650 horsepower. A whopping 295-868 pound-feet of horsepower. They are comfortable, comes with different trims.
Its technology  is out of this world. For a car that's less than $66,000 it has what you need in a standard HD 7-inch infotainment screen, and an 8-inch screen if you want a Nav. There's also the useful Cloud connectivity, 4G-LTE,Wi-Fi hotspot, wireless phone charging, and a cool performance data recorder so you can look at your speedy shenanigans later.
Honestly, if they lose Camaros, in my opinion, they would have their sales would drop like a rock. So don't do it Chevrolet!
About the Writer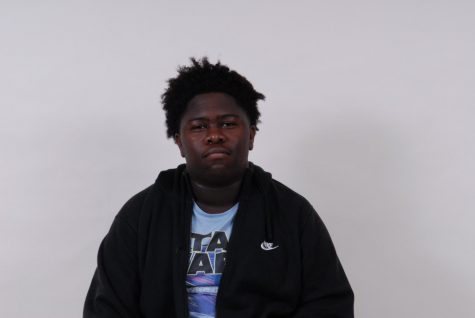 Jahwaun Burrowes, Contributor
Jahwaun is 15-years-old, and he is in 9th grade. Born in  Miami, FL He doesn't play sports but is still fascinated by them. His favorite basketball...