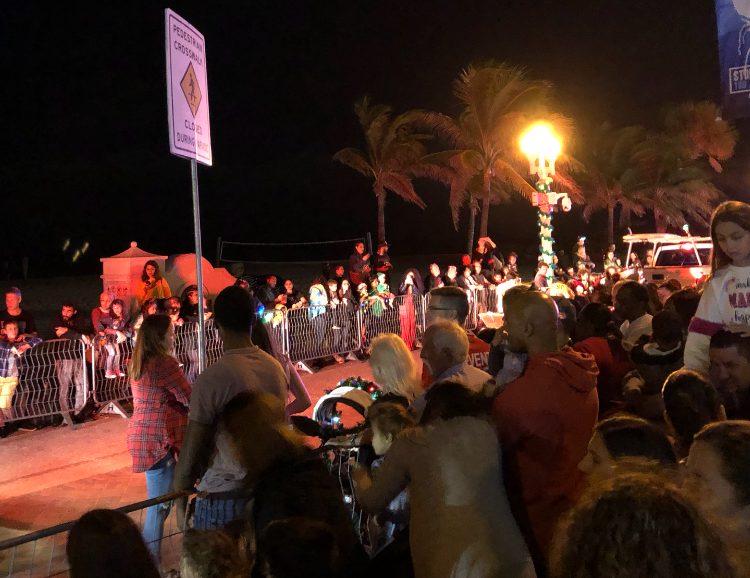 The Candy Cane Tradition
The annual Candy Cane Parade went down at Hollywood Beach for the 64th year in a row on December 7th, 2019. The parade includes performances from bands, charity groups, organizations, and ends with Santa Clause. 
People of all ages go to see the parade on the Broadwalk with blankets and chairs lined up across the beach. Children especially love the Candy Cane Parade as many grow up with it, going each year with their families as it is a tradition.
"I've been going to the parade for over 20 years. I used to go with my eldest son and now I go with my eight year-old son," said Angel Guzman-Lopez.
Students at South Broward especially love to go to the parade so they can watch the school's marching band perform as well. 
"It's really fun going out to the beach and hanging out with my friends," said SBHS sophomore Elizabeth Gonzalez, "Especially how we got ice cream and sat in the sand watching the people go by."