Christmas Classrooms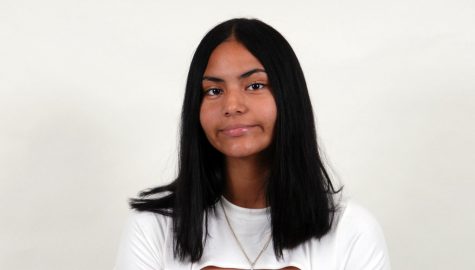 More stories from Julia Ovalle
Christmas is the time of joy and prosperity. Families all over the country take the time to put up extravagant pine trees and decorate their homes in bright festive lights.This past week, Christmas cheer has been spreading to all corners of South Broward; even the not so expected corners. Actual classrooms.
One of the many decorated classrooms in SBHS is mathematics teacher Ms.Cox.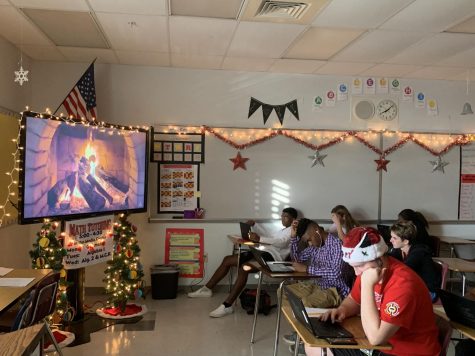 While students work, a chimney fire video is played in the big screen television.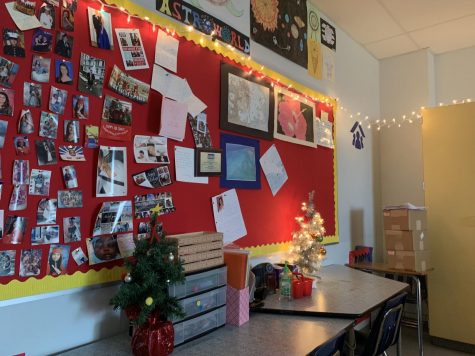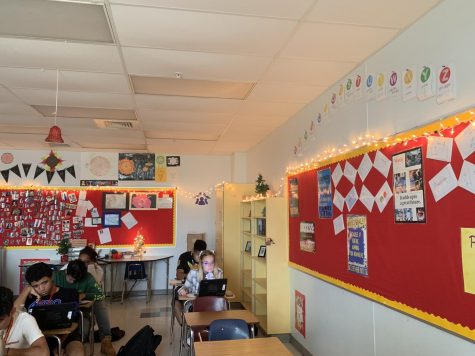 Bright lights hang all around the classroom.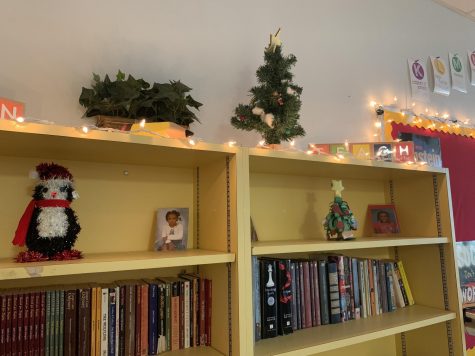 Little pine cone trees stand on tables and bookshelves.
Numerous students love the idea of teachers taking the time to decorate their classrooms.Many of them experience an at home feeling when walking in ,and seeing how inviting their classroom looks.
"I really feel the holiday vibes when i walk in, it feels super nice." said Sophomore Emily Betancourt.
Some of them actually feel more motivated to work in this environment instead of a classroom that is not decorated.
"My attention and motivation to work would not be as strong if i saw nothing decorated," said Betancourt.
About the Writer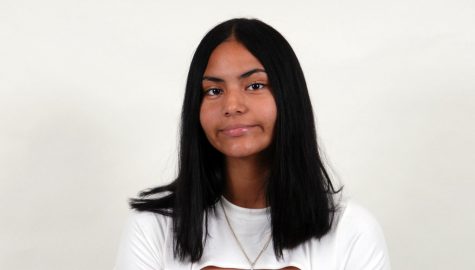 Julia Ovalle, Contributer
Julia Ovalle is a 15-year-old sophomore at South Broward High School who loves helping others. She lives by her motto of "You don't know what people...