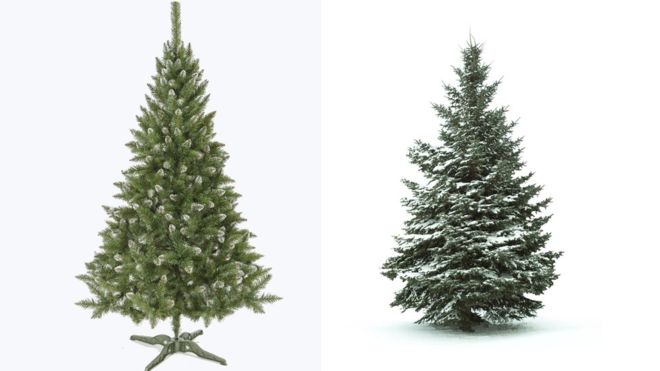 Real vs Fake Christmas Trees
The Christmas tree is one of the most iconic symbols of Christmas and the centerpiece of holiday traditions and decorations. But not many people know what is better, a fake tree or a real tree. 
Real Christmas trees are primarily grown in Oregon and North Carolina. In Florida, the trees we get here are often shipped from North Carolina and end up being displayed in the sun-drenched storefronts at large retailers such as Home Depot, Publix, and Walmart. Other authentic Christmas trees can be found at smaller family-owned businesses such as Bella Christmas Trees in Aventura.
 Real Christmas trees, while messy, provide that iconic smell and genuine feel of a traditional Christmas. However, after Christmas, these trees die and need to be thrown away. Not to mention the cost.  A six-footer can run upwards of $75, which can add up over the years. 
Fake Christmas trees do not give you that pleasant smell and genuine feel of a real Christmas tree but they are more hassle free.
A fake Christmas tree can run you anywhere from $30 to $300, depending on the height, brand, and pre-installed lighting. These trees can be found at most major retailers like Target, Walmart, and Home Depot.
The biggest advantage of a fake Christmas tree is the reusability. The convenience of being able to just pack up your tree and tuck it safely in storage until next Christmas is unmatched by a real tree.
Both real trees and fake trees have their advantages and disadvantages and the debate between real and fake Christmas trees all comes down to personal preference.