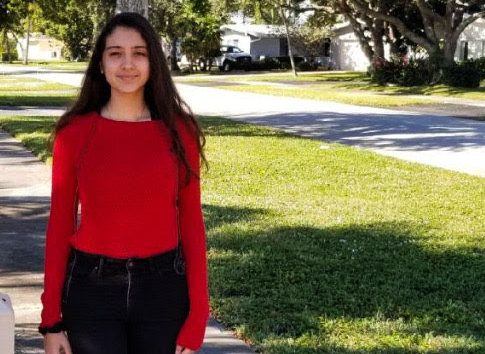 Vanessa Lahoud, Hollywood Neighbor
Vanessa Lahoud is a 15 year-old from Lebanon, a small country from the Middle East. Lahoud enjoys the arts either drawing or singing in her free time. 
"I love to see my family and friends happy, and if I could have anything it would be for everybody to live in peace," said Lahoud.
An enthusiast of learning, if she could do anything it would be to travel around the world and view some of history's greatest monuments. Lahoud is also often seen walking around her neighborhood as it is her favorite activity.
"Walking around my neighborhood is very peaceful for me," said Lahoud. "I just put in my headphones and look at my surroundings." 
While Lahoud doesn't fear speaking to large groups of people, she does fear speaking to people who she doesn't know and needles.
"I aspire to help people and that's why I want to become an E.R. doctor, because then I can fulfill this dream of mine," said Lahoud. "It's pretty ironic though because of how I hate needles, but I'm working on my fears."