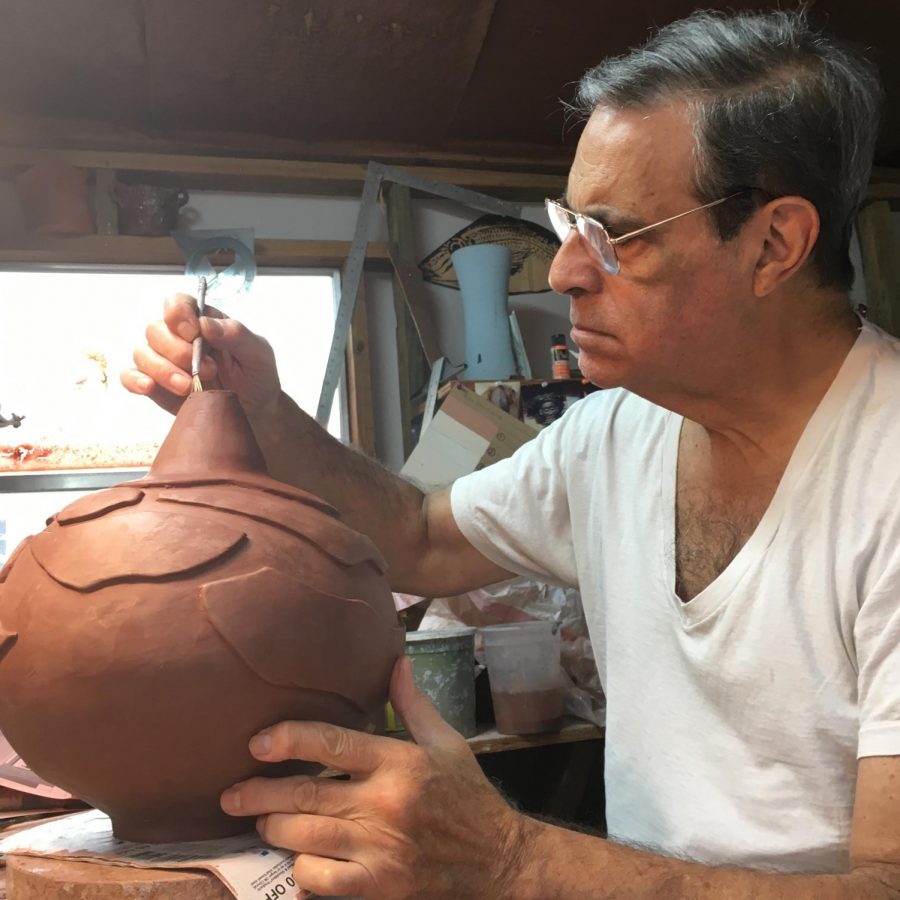 Alan Weber, Hollywood Potter
Alan Weber is a 75-year-old father and grandfather. He was born and raised in Queens, New York, but spent his summers in Connecticut. Weber enjoys doing pottery, meditating, and sailing, though he does not do it much anymore.
His true passion is pottery.
"I've been doing it since I was in my 20's," said Weber. He now holds clay classes in his backyard shed every Monday.
If Weber could have anything in the world it would be inner peace.
"I feel like I'm very close," he said.
He tries to achieve this goal through meditation and reading philosophical books.
Weber met his wife, Susan, in 1964. They only knew each other for six weeks, but eagerly eloped during the summer. They moved together to New Jersey and had two children.
"After having our second child, Nicole, we moved to Atlanta, Georgia, and then Hollywood, Florida in 1997," said Weber.
Weber still resides in Hollywood today and happily lives with his wife, daughter, and two grandchildren.