South Broward Graduation Rate Increases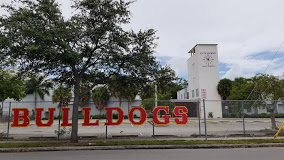 The 2018-19 graduation rate was release by the Florida Department of Education on Thursday. South Broward High has the biggest improvement going from a graduation rate of  89.4% in the 2017-18 to 94.4% in the 2018-19 school year, and it's all thanks to the new principal Patty Brown.
Brown came at South Broward High in November 2018 and has made the graduation rate her prime concern. She believes the "Each One, Reach One" program is helping a lot of students become more successful. This program is meant to help 12th seniors that are having a hard time by giving them a mentor.
These mentors can be teachers, administrators, and other on campus employees. The mentor will keep an eye the student's grades, talk to parents, and communicate with students daily. "It's like being kind of an on campus nag," Brown said. According to Brown, there are 575 seniors and the school tries to help of them with a mentor.
"But 'Each One, Reach One' makes it so much more personal. It's somebody checking in and saying, I care about you, I love you, I want to succeed, talk to me about where you are and where you want to go."