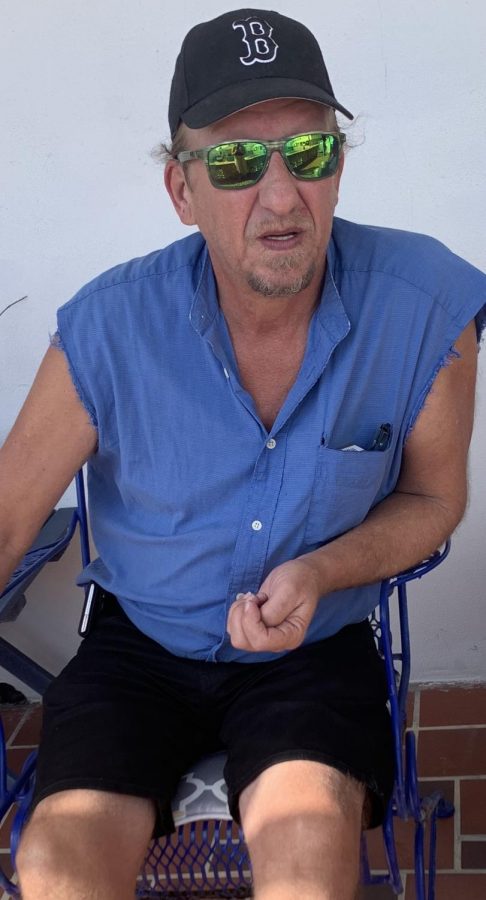 Russ Tyler, Paralegal and Neighbor
Russ Tyler is a fifty-eight-year-old paralegal who was born in Maine. He grew up with a large family of eleven and was the youngest of six sisters and three other brothers. Russ knew the struggles of fighting for belongings and sharing one bathroom with the rest of his siblings in a small cabin house. He enjoys spending time with his girlfriend of twelve years, Grace. After his long office hours at work, he may ride his motorcycle with his love into the sunset.
"We've been through a lot," Russ says. "There have been times where we'd break up for months, but every time I wished to move on, I could only think about her." Living right on the beach has its perks other than the great view. Grace can work right on the water at a local sunglasses shop where Russ visits her often.
Tyler had many jobs in his ripe years. Even though he gets paid for being a paralegal in domestic crime cases, he still has time to be the pianist in his band, Hard Whiskey. He also does some maintenance work. And at nights to brush off the stress of a long day, he may have a few drinks with his buddies.
Russ is very passionate about many things within the legal system which is why he decided to become a paralegal.
"Children in the system don't have a voice. As minors nothing they say can be taken seriously," says Tyler, "And that discourages their voice and safety within a household." This has been a major problem in domesticated issues. If the children are at risk, how can they defend themselves legally?
"I know what it's like to be put in that position, and it's a scary thing as a child to be forced into something so toxic. That's why my team and I spearhead these investigations to provide kids with the support they need when they can't speak for themselves."
Mr. Tyler loves his job as he can help so many families with these same problems.
"It is my greatest joy and my most sorrowful heartache. Sometimes we can't help everyone. I'm just thankful I can help at all."