From Educational Center to Community Center
As students move online, schools are providing food and other community support during the pandemic.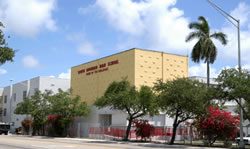 In recent weeks, the Coronavirus pandemic has put the whole world on pause including a major aspect of teens' lives around this time—school.
As it became apparent that this lingering pandemic was not decreasing in cases as expected, school districts such as Broward and Miami-Dade implemented a short-term distance-learning plan to make sure students were still retaining information despite the cancellation of all statewide tests.
What that meant is 2.4 million Florida students had to immediately go from schoolyard to backyard learning. Not only were parents and teachers scrambling their classes online, but principals and administrators had to move their whole operation online. Broward and Miami-Dade administrators alike are all facing the rapid changes that this virus has caused throughout the school system during this unprecedented year. Not only classes but all the other things public schools provide, like technology, food, and counseling, not to mention the seniors who have lost out on their big year. South Broward High School Principal Patricia Brown reflects on the changes that she has encountered during this unprecedented crisis.
"[Quarantine] has made me realize a lot of my job is interacting and communicating and now I have to rely on doing that 100% virtual. My job has also become more monitoring online curriculum now and ensuring teachers are adjusting to the change appropriately," Brown said. "I have to add more social-emotional monitoring to my job as well, and find a different way to ensure our teachers, staff, and students are physically and mentally well."
Just across the county line at North Miami Senior High School Principal, Patrick Lacouty is adjusting to the changes that the Coronavirus has posed to his school. Different forms of technology were given out to his students so that online learning could continue under those certain circumstances.
"As a whole, we distributed over 600 laptops to our students and hope to get them all back before senior graduation," said Lacouty
During this crisis, South Broward has become a food distribution center for students, families, and the community. 67% of our students are on free or reduced lunch, SBHS serves approximately 500 students a day. South Broward provides a typical school breakfast of cereal, biscuits, juice, parfait, etc. Lunch includes chicken and rice, subs, etc. Serving the food to the neighborhood students has tremendously benefited many families that are severely impacted by budget cuts and unemployment that coronavirus has caused. Families who already feel an economic squeeze from the COVID-19 outbreak may not be able to budget the hundreds of dollars necessary for weekly grocery shopping and other necessities. Throughout the distribution process, SBHS is abiding by all federal, state, and local directives.
"If we were able to feed one hungry student or family then I feel it is effective. Thankfully, South Broward has been feeding several hundred families a day," Brown said. "Recently, the District has made a change beginning April 27th to lessen the times people need to leave their homes. The distribution days have moved to Monday and Wednesday so that parents can pick up twice and pick up more to last for the week."
A school counselor uses assessment, group or individual counseling, and mediation to assist students with academic, social, personal, and career development. School counselors often function as part of an educational team and help coordinate efforts that support a student's academic success. Now that schools are closed down, schools have to find another way to connect with students via technology.
"All the counselors have been counseling and guiding students and parents by phone and through [Microsoft] Teams. They still meet with many students and parents a day," said Lacouty. "School social workers and family counselors have been busy meeting with students and parents as well through phone, email, and Microsoft Teams."
South Broward High School has not escaped the impact of the pandemic as the school year was canceled and all activities with it for the rest of the school year. These widespread closures may have deeper ramifications for a particular group: students preparing to leave high school and enter college.
Seniors across the country have had their athletic seasons cut short, farewell tours such as prom and graduation either canceled, postponed, or are occurring online. SBHS principal Patricia Brown is attempting to find ways to start new activities such as Virtual Spirit Week.
"Our seniors will have a virtual graduation in June but all other activities have been canceled," Brown said. "We have been doing our best to continue everything as best we can remotely, including club meetings and recognition ceremonies."
Online school also poses more problems such as lackluster attendance across many school districts across America. There could be many reasons for this alarming fact such as lack of sufficient technology in many households.
"Attendance has been a slight problem in past weeks but secondary technology distribution has significantly helped this problem," said Lacouty
For as of right now, Florida Governor Ron DeSantis announced that school would not reopen until 2020-2021. Many people believe that the school shutdown could even last past August and September removing a whole quarter from student learning.
"No official answer has come out yet as to our return date," Brown said. "I can only pray and trust me when I tell you I am doing that multiple times a day."
Not everything across the country is bad though, as Americans across the country are helping their neighbors by faithfully remaining apart; essential workers continue to risk their wellbeing to treat the sick and keep our city operating as close to normal as possible.
"I think being away from school for so long will increase our school spirit upon return," Brown said. "When something is taken from us, it causes us to have a greater appreciation for what is missing."
About the Writer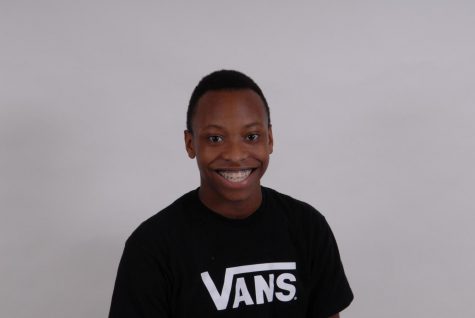 Ethan Lacouty, Editor
Ethan Lacouty is a 15-year-old sophomore at South Broward High School, and it is his second year with the Bulldog Bark. Ethan enjoys journalism because...