Broward County Public Schools Opt for a Virtual Graduation for Seniors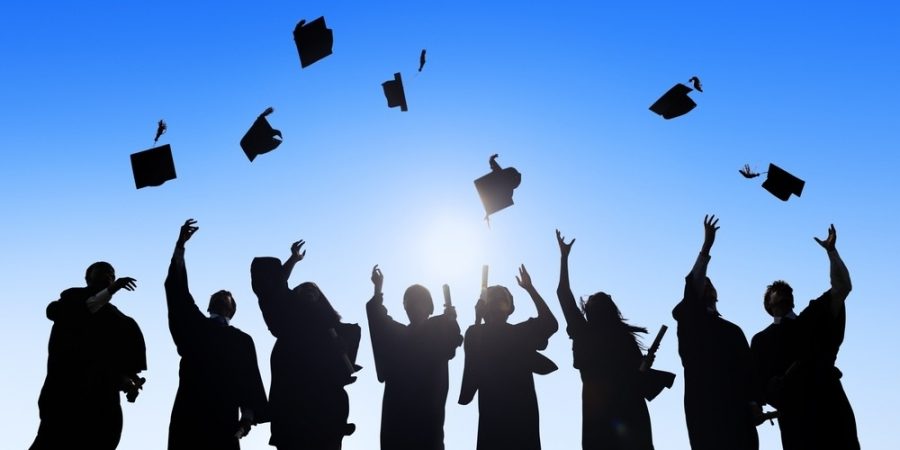 Cap, gown, and computer? As COVID-19 plagues the earth, South Florida has been on lockdown and now is making graduation virtual for South Broward High School Seniors. On April 20th, Broward County Public Schools announced they would be broadcasting Senior commencements virtually using prerecorded speeches that will be streamed on BECON-TV and on YouTube. SBHS is scheduled to hold its senior graduation on Sunday, June 28th at 7 p.m.
The move to an online ceremony doesn't come as a surprise for most people, as the spread of COVID-19 in Florida has been linked to large gatherings such as South Beach's White Party and spring break street parties. But, it does come as a disappointment for high school seniors who have waited so long to walk among their classmates and receive their high school diploma.
SBHS Senior, Lenna Menocal expresses the frustration shared among her and the Senior class. "Graduation is a one-time ceremony that ends the high school journey and I believe every Senior should experience that."
Other seniors, like SBHS's Adina Mujica, think virtual graduation is a good idea under these circumstances and would not do it any other way
"I think not having a graduation is best, it's what is safest right now," said the SBHS senior.
SBHS principal Mrs. Brown sympathizes with students but stresses that the safety of them and their families comes first. According to Brown, between 3,000 and 4,000 people attend a graduation, including virus-vulnerable grandparents.
"I am very sad that our seniors will not have the traditional graduation they want and deserve," said Brown.
She makes it clear that graduation is not "canceled", but simply virtual. Brown and her faculty have been working hard to make virtual graduation as heartfelt and celebratory as possible.
"Speeches will be pre-recorded and we are gathering senior photos for the 'roll-call' to present the Class of 2020," she said.
"Miami-Dade actually promised the same as Broward," she said. "If the restrictions allow, a live graduation will be planned." Like Broward, Miami-Dade will have virtual graduation but also promised in-person graduation sometime in July. There was a bit of an uproar on social media, asking why Broward wasn't doing the same.
Menocal says she understands that the safety of students is a top priority considering the pandemic, but is hopeful there will be an in-person graduation in the future.
"I believe there should be some form of real graduation in the future," said Menocal. "However, at the end of the day, this is a situation we can't control, so I would understand if it was unable to happen,"
But in a video, released on April 23rd, 2020 by BCPS responding to concerns of the decision to make graduation virtual, Superintendent Runcie made clear the school board intentions to have a physical graduation ceremony as well.
"Like every one of you, I want with all my heart to hold traditional graduations. I know that you've worked hard and you've been through a lot and you deserve it," said Runcie. "I know how important it is to have a memorable, traditional graduation." Runcie continues to explain future graduation plans for this summer.
"We have already reserved physical locations for the end of July through the early part of August, hoping that it will be safe for you to have a traditional graduation.
Menocal is grateful for they are considering in-person graduation.
"They tried their hardest to make a real graduation happen and that makes me feel a lot better," she said.
She goes on to say that even if they do have an in-person graduation it should only be when the quarantine and the six feet rule are lifted and with social distancing practices.
"Perhaps a larger space set up differently in a way that protects us or splitting us up by last name and of course wearing masks," said Menocal, "I'm not an expert on the subject, therefore I'm only saying what I would think is best."
Although many precautions could be put in place to protect the students of the SBHS community if an in-person graduation would be possible, Runcie explains that the circumstances restrict the county's ability to host in-person graduation. He further justifies his decision by saying that it'd be negligent of the risks to give seniors an in-person graduation now.
Brown said all of the faculty and members of the South Broward community are absolutely "crushed" that the seniors are not getting the graduation they deserve. Because of this, they are planning something special.
"We are working on some things, but I don't want to share until it is finalized.," said Brown.
Both Menocal and Mujica appreciate the strides being taken by our county's administrators and they firmly believe that they are doing everything they can under these circumstances.
"We have a duty to our community," said Mujica. "It's our responsibility to act mature in this situation."
For those interested in tuning in to watch SBHS's virtual graduation, BECON-TV and YouTube will be streaming this event at 7 p.m. on May 28th
About the Writer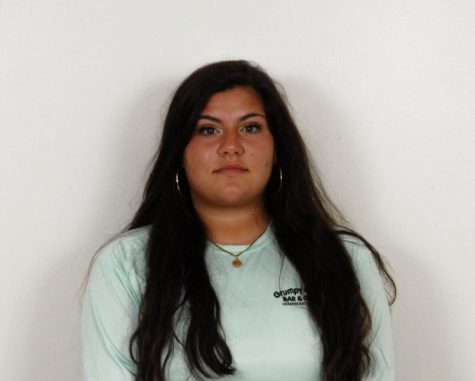 Jasmine Hadous, Editor
Jasmine Hadous is a sixteen-year-old junior who recently transferred to SBHS from Western High in Davie, Florida. She attended her old school for just...