Schools Sudden Switch to Online Causes Strain for Students and Teachers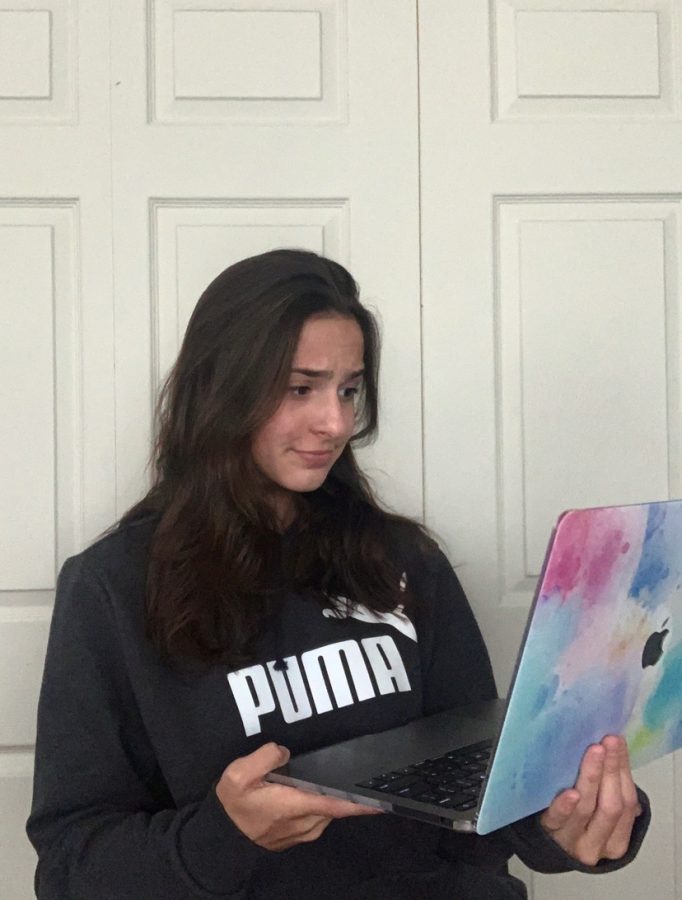 The Students take
South Broward sophomore, Lily Stella rolls out of bed at noon on a Monday morning. Before beginning her online school work, she does her weekly grade check on Pinnacle and realizes that she didn't know about a project that was due last Friday.
"In the mornings i check my grades and that morning i saw i had a C", said Stella,"I kinda freaked out."
In March, the Coronavirus pandemic forced Florida schools to close and sent 2.5 million Florida students from school room to the bedroom.For students and teachers alike, the reactions to distant learning have ranged from tricky to totally frustrating..
Teachers have had to drastically Change their teaching style from a whiteboard to online, many opting to hold virtual meetings. However these meetings interfere. 
"[meetings] have interfered," said Stella,"I have to either leave or not  go to one".
For most students like Stella, school now consists of online forums that the teacher has set up and where students complete and submit their schoolwork. , However, because the change from school to home was abrupt and neither students, nor teachers were completely ready for the change, sometimes students are blindsided by work that they are unaware of, or don't know how to complete or, sometimes, even find.
"It's been difficult to even find the work," South Broward sophomore Christina Jerome said "I hardly ever know  exactly what's due, when, and where to turn it in. This is frustrating."
When students have run into problems with work and try to contact their teachers, many feel they are often inaccessible.
"When I attempt to reach out, they will be unreachable for hours on end," said Jerome "One teacher took weeks to get back to me."
The troubles have often caused an amass of stress for students. Teachers are assigning what students see as excessive.
"I spend everyday with what work is due on the back of my mind," she said. "At a time of stress like this already, the workload some teachers put on their students is no help and is making everything worse, unfortunately."
However, Jerome believes that the school system has been doing a good job handling the switch for the most part. She does have some advice on how to lessen the confusion. 
"I would make all teachers use the Remind app and check it every hour or so to make sure the students' questions and concerns are complied to," she said.
Teachers take
 Students who are struggling with the move to online school may be surprised there are others out there who feel their pain – teachers. 
 For teachers, like SBHS drama teacher Carol Spears, who have not used online platforms to teach before, it has been a difficult change.
"It was a big change for me, as I had not really used Canvas before," said Spears.
When the virus hit, Spears had a little over a week to get her entire course up and running on-line.
"It has been very demanding and the days have been long," she said. "Even for a drama teacher that works 12 or more hours during regular school due to rehearsals."
On the other hand, for some teachers the transition was much easier.
"The move to online teaching hasn't been hard for me," said SBHS weight training Coach Richard Farmer. "I've tried to model my online weight training classes based on discussion questions that I participate in for my college classes."
Coach Farmer still has had the ever looming problem. Although Farmer had a smooth transition to online school, he thinks some of his students have not.
"The most difficult part is the confusion for students on how to navigate Canvas and not having the time beforehand to explain in person," Farmer said. "I've been using announcements for step by step process, providing definitions and examples to hopefully avoid confusion on assignments."
Distance learning has undoubtedly been Difficult  for online students and teachers alike, but Farmer says there is one challenge that can't be overcome online: being away from students. .
"I miss the daily interaction with them in my weight training classes," he said. "Being around teenagers, I'm always guaranteed to laugh throughout my day."
About the Writer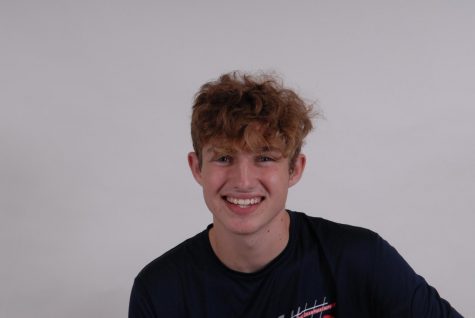 Colton Bueter,
Colton Bueter is a sophomore at South Broward and in his first year with the bulldog bark. He joined the newspaper to fulfill his desire to give back and...