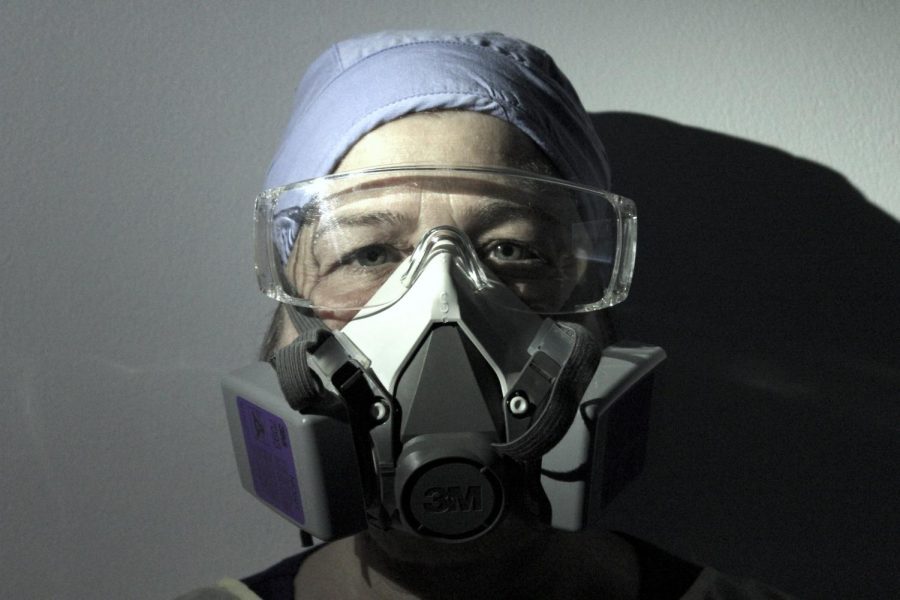 Humans of Community (Un) Masked
In January of 2020 a deadly virus, Coronvirus, that originated in China landed on the west coast of the US quickly spreading throughout the country. By March, there were over 100,000 cases in the US. Currently, the death toll is 217,000 at this printing and in Florida it's 15,000. In Broward county there has been 80,000 documented cases of the virus. Masks and social distancing were a few of the ways to help slow the spread of the virus. These methods became politicized and people have different opinions on them. Students journalists went out and got their stories. Here they are:
Risa Combs, Nurse Educator
A nurse wearing a mask is a typical sight in the hospital, but registered nurse Risa Combs rarely wore one until March. 
Combs is a nurse educator for Memorial Hospital Pembroke. She was rarely active in patient care until July. Now, she wears a gas mask, hair cap, disposable gown, shoe covers, googles, and gloves. 
"We used to only wear masks for isolation patients," said Combs. "I believe that now it will be a part of the standard precautions of patient care and hospital environment." 
Many people started wearing a mask as soon as the virus entered the country, but Combs was not one of them. In fact, she only started wearing a mask when it became mandatory to enter an establishment.
"I wear a mask at all times indoors, but not when I'm outside," said Combs.
Wearing masks has been a difficult adjustment for a lot of people. This virus not only forces people to wear a mask, but it also causes them to change relationships.
"For me it has become a way of life. Little handshaking. Loss of hugs. Less personal interaction," said Combs. "I look forward to a time when we can have more social interaction and personal contact."