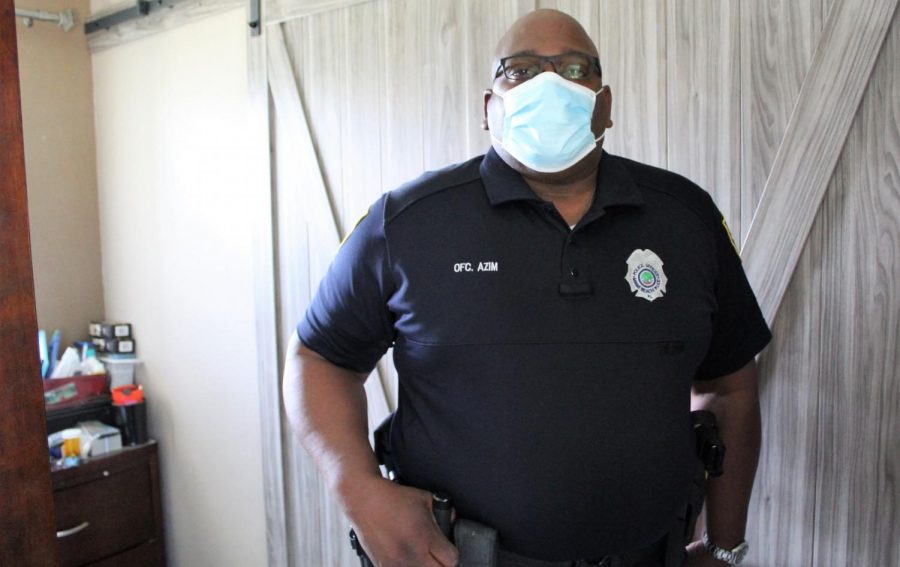 Kareem Azim, Police Detective
In the 25 years that Kareem Azim has been a police officer with the Miami Beach Police Department, a mask is not something he thought he would regularly have to remember to bring or wear. But not anymore.
"Bringing my mask is a part of my everyday routine now," said Azim. 
Now, Azim and his fellow officers must be very diligent in wearing a mask, because the chief and department have made it mandatory. The police department provides the officers with a variety of masks, sanitizers, gloves, and wipes. 
Azim has to wear a mask for 10 hours at work, both inside and outside of the building. When not wearing a mask, they have to be in their own cubicle six feet apart. 
"When you interact with people you can't get as close," said Azim, "it's harder to communicate with others because it's not easy to hear, so I find myself making more eye contact with people." 
When dealing with lawbreakers Azim must wear gloves and a mask. Even the lawbreakers must have a mask, and if they don't, the officer will provide one. 
"We keep extra masks on us just in case one needs to be provided," Azim said.