SBHS Opens Doors Once More
A typical morning for a highschool student would have consisted of a frantic rush out of the door to catch the morning bus. Longing their heavy backpack with their notebooks filled to the brim with classwork and homework. Staring at the clock waiting for the lunch bell to ring. However, with the pandemic changing things around, students are now split. Many students remained at home, being able to wake up and just toss their laptop in their lap at 7:40 a.m. to attend their class. The remaining some are still catching that 7 a.m. bus and attending school on their laptop in person.
In August, COVID-19 made all faculty, administration, and students work from school. No one was sure of how the school year would look months ahead. As time went by, the Broward School Board held a meeting in late September, voting whether or not schools should open back up to the students. They decided that in the beginning of October, when the second quarter started, teachers, administration, and students who decided to go back may return to campus with safety precautions in store.
"We ensure everyone is wearing their masks at all times, unless they are eating breakfast or lunch," stated principal, Patricia Brown, "When they are eating or drinking, they are not allowed to move. They have to be stationary."
These are a few of the measures Principal Brown and administration are enforcing in order to keep South Broward safe as possible. There are some other precautions, such as a counter-clockwise hallway direction, encouraging people to stay a six feet distance, and separated desks during lunchtime. 
"Everyone has done a fabulous job with the hallway adjustment. Every now and then I have to say 'hey guys you have to spread out a little,' but that's more so during lunch time," Brown said, "Hardly any students eat inside, they prefer to eat outside during lunch."
Approximately 2,300 students attend school during a normal school year, and faculty have calculated that 375 students signed up to go back, but only 175-210 normally attend. Ninth graders are the ones who take up more of a percentage of these students, with seniors being the least. 
"It is a collective effort to keep this campus safe," said Principal Brown.
Some teachers and faculty did not return to campus due to health conditions, either them or family members may be susceptible to COVID-19. 24 applied for the accommodation to work remotely, this is around 13% of faculty. The rest returned and are working to keep SBHS a COVID-free environment. One of these teachers being, Susan Ostheim, artist and teacher. 
"The key is keeping as safe as possible," said Ostheim,"We are all doing everything we can do to stay safe."
Arts teacher, Ostheim, has said her classrooms range from zero students up to six students. Classrooms regularly held up to 26 students before the pandemic; however, Brown has had to adapt this number down to maximum 12, but was stated that the most has been 10 in an elective class.
"I still feel like I am teaching a full house, whether the students are physically here or not," said Ostheim.
To accommodate having some students online and others in person, both groups join team meetings and learn while their teacher presents lessons to them. The only difference is the time the students attending physical school have to wake up to catch the bus. There are many different reasons why some students went back and why some stayed online.
"The students who actually come to school are also on teams with the rest of the stay home students. All in school students bring their own art supplies. They get nothing extra," stated Ostheim.
Sasha Staszewski, 17-year-old senior attending SBHS, was conflicted on whether or not they wanted to go back to campus. 
"I decided to go back to school on campus because I was curious and missed the atmosphere," said Staszewski, "However, I decided to stay home after the first day because I realized I was the only student in all of my classes."
Because going to school allowed Staszewski to feel as though she was a part of a community, loneliness does get to her at times. She does get to see two or three friends during this quarantined time, socially distanced, but she says it doesn't replace seeing your classmates.
"Although I never imagined my senior year to be like this, I understand that it is the best way to keep us all safe," said Staszewski.
Teachers and staff miss their teaching setting with their students as well. It has not been easy to the South Broward High School community to be so far apart from one another. However, this is for the safety of health for the ones who need it.
"I love being the principal at south broward, I love working with students and creating an environment where everyone can come to be and happy," said Principal Brown, "So it is very hard for me that everybody is not here. I love all the extracurricular, I love after school visiting practices, watching games, and performances, and art shows. But none of that is taking place right now. It's sad, we have to find different ways to engage with everyone."
Leave a Comment
About the Contributors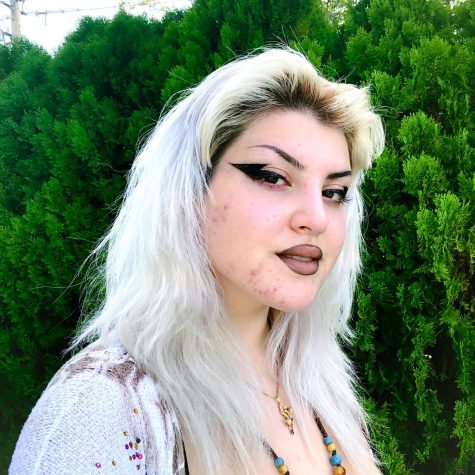 Lily Pishik, Editor
"It's a journey to learn to think of your tomorrow rather than your yesterday, but it'll be the best journey you'll ever take."

A motto Lily Pishik...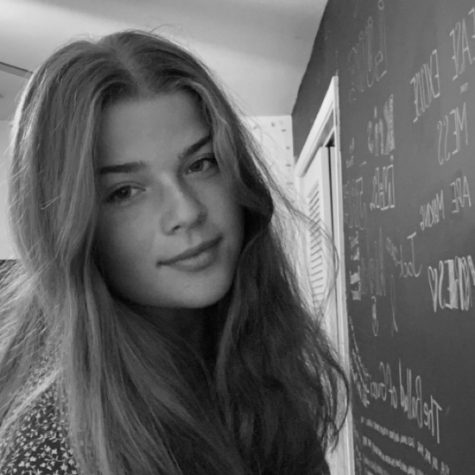 Mikah Combs, Photographer
Mikah Combs is a 17-year-old senior at South Broward High School. Ever since she was very young, she has had a love for taking pictures. That long for...