Improving My Writing In My Room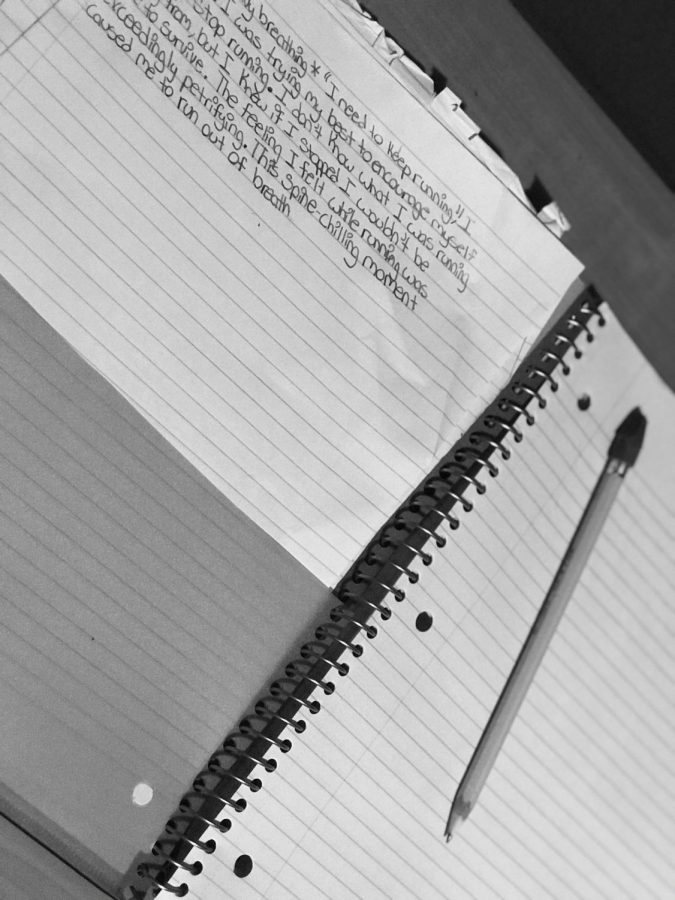 When I was small, we didn't have cable or a phone, so I occupied myself by reading, writing, and playing with family members. With my peculiar imagination, I could entertain myself and those around me. I would draw most of the time, but it wouldn't turn out right, and I didn't really enjoy it. So, I started reading instead.  Whenever I saw a sentence or a paragraph that interested me, I would make up my own scenarios in my head. I asked my mom for a journal, and that's how my writing journey started.
            In my room, there are two desks on which I write. If the light is too harsh and I want to write smoothly, I use the one by my bedroom door because it's cozier and on a flatter surface. The other is by a window. I sit there when I have writer's block and want to come up with something. My bed is beside the desk by the window, and the TV is in front of it. I like writing in my room because it's quiet and I can focus more. In my room, I tend to think a lot, which helps me write more clearly.
                 I write fiction stories, short stories, poetry, or jot down out of the ordinary thoughts that may interest people. Sometimes I set my stories in different time periods, such as the 1900s. 
I first started writing when I was in the third grade. At the time,  I shared a room with my god sisters. There wasn't a lot of space, but it was quieter than a classroom. I wrote my very first story that year.  It was a story about a girl born in another world that got destroyed, which resulted in her living on earth as a human. I called it: "The Lost Princess." It was full of grammar and spelling mistakes. The plot was too childish and dull. I hated my first few stories. I have my own room now and it has the right amount of space to stretch and move around.
             As a middle school student,  I started to read a lot more stories from a variety of different countries. In them, I found new inspiration to write. In the 6th grade, I finally started writing something worth sharing, even though I thought it wasn't that good.
                 Although there are many negatives about the pandemic, it has given me a lot more time in my room.  Now, I can finally focus on improving my writing.  I watch a lot of inspiring videos from other writers such as famed horror writer Stephen King and J.K Rowling, who wrote the Harry Potter series. I've also started to teach myself grammar and how to improve my plot ideas. Because of that, my writing has improved greatly. My short stories  are less childish and have become more exciting. If I keep going, they can probably turn into movies.
 I also have changed during quarantine, which has probably been one of the key reasons my writing has improved. I'm getting a lot more serious about school and have also matured a bit. I don't act as crazy and lazy anymore. I am hoping that I can change more as time progresses and experience new things that can improve my writing and myself.