COVID'S Got Boxing Careers on the Ropes
 The outbreak of COVID-19 has caused many upsets, from cancelled flights to other countries, to ruined birthday parties. For boxers, however, the pandemic rattled their brain like an uppercut from four feet under. This has affected the careers of many aspiring boxers. Jorge Ramirez, 16, is one of these up  coming boxers trying to make a name for himself in the amateur league
 "It's been very tough. I've been too scared to trade blows with anyone for so long, it feels like I might forget how to box at this rate," Ramirez said with a smirk. 
 "It doesn't matter how long I'm away. As long as I get to lace up my gloves again, I'll bounce back strong," said Ramirez, excitedly expressing his determination. 
 Ramirez boasts a 39 win streak on his amateur career, making him a promising boxer to look out for in the future middleweight fighting class. He plans to take his career to the next level after he turns 18, which is only a little over a year away.
"I'd be lying if I said I wasn't worried to some extent. I don't know how long the world is going to be like this, and I have to be in top condition to take this to the next level," said Ramirez.
As of now, the amateur league in which Ramirez boxes in is on a temporary hold until further notice. According to the CDC, there are over 100,000 COVID-19 cases a day, so it is unclear when the hold will be lifted. With numbers as high as these, one can assume that it may not be for a while.
 For some people, the new boxing rules, which include a limit on the number of fighters practicing at one time and a ban on spectators, are more than just an inconvenience for their future; it's an unfortunate turn of events that can ruin their livelihood. Jonathan Blanco, 19, is a professional boxer who was scheduled to have his first bout in April of 2020, a day that would never come.
 "It was frustrating, and that's an understatement. I've trained all my life for this day," said Blanco.
 "I currently practice in my backyard with a punching bag and a speed bag that I bought from the Dick's Sporting Goods that's just by my house," said Blanco
 "If you really want this, you have got to live for it. You'll do anything to not fall behind. After all, boxing is the only sport you don't play," stressed Blanco.
     Blanco is slated to have his first fight without spectators or any family watching this December. It doesn't seem like the lack of spectators makes any difference to him, however.
     "If I did this for fame, I would have flaked out a while ago. Boxing is more than the fame; It's about pushing yourself to be the best," expressed Blanco.
About the Contributor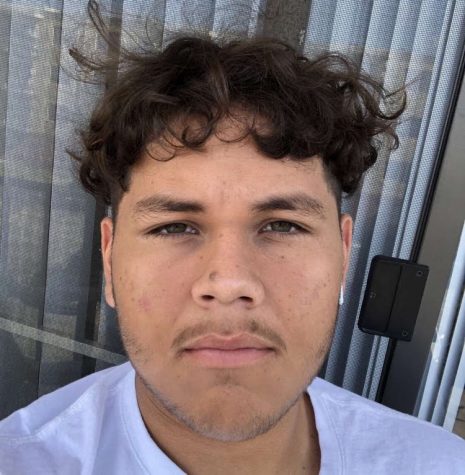 Freddy Peralta, Contributor
SBHS senior Freddy Peralta has spent all of his high school years at South Broward, and has been on the baseball team since his sophomore year. 

Outside...