Black Lives Matter Agenda is Good for School Curriculum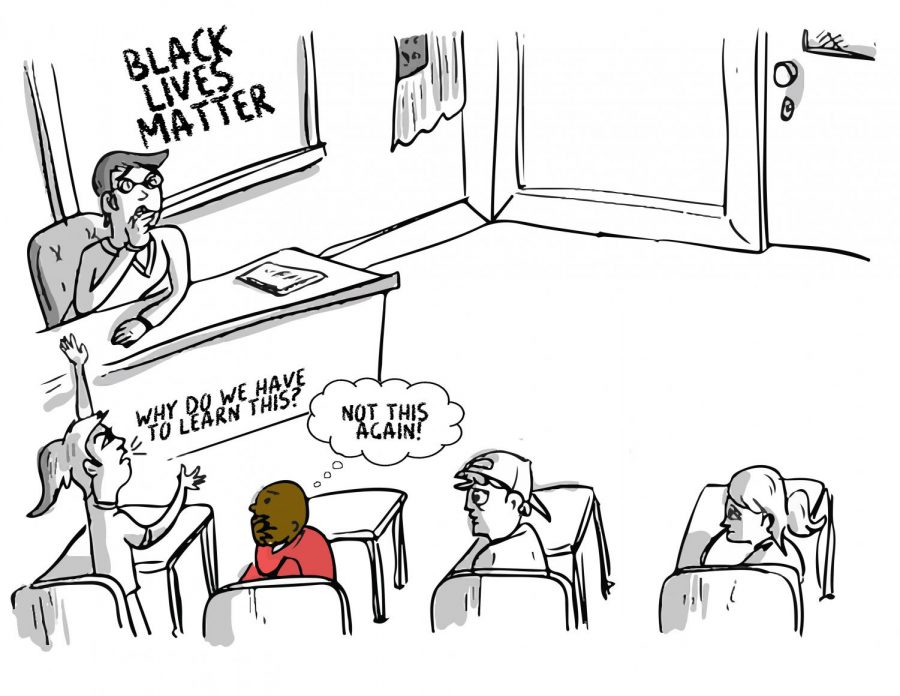 Last month, a group of concerned parents showed up to a Sarasota County School Board meeting to protest the Black Lives Matter movement being taught in school. According to an article in the Herald-Tribune, a few parents discovered a video promoting some of the Black Lives Matter agenda available for students and teachers on BrainPOP, a third-party video site that the district uses.  
During the tension-filled school board meeting, parents on both sides heatedly discussed a petition, signed by more than 1,000 people that called for "the Sarasota School Board to allow Black Lives Matter to be taught in school." In the end, superintendent Brennan Asplen decided not to include BLM in school curriculum reasoning that the petition was not clear enough and this debate was "dividing the community."
Some parents, like those at the meeting that were fiercely opposed to BLM's agenda in school, think that topics like racism, discrimination, sexism, homophobia and many more controversial topics should not be discussed in education. But, I disagree. Racism, sexism and homophobia are learned at home, through relatives, friends, neighbors, and acquaintances.
I am a sixteen-year old, gay, hispanic, non-binary individual with indigenous roots, but I pass for white. I've never experienced racism, however many of my family members have. They've been kicked out of stores, called derogatory slurs, followed around in Walmart, and even pulled over by the cops once for looking "sketchy." It irritates me to see my loved ones treated so terribly by people who judge them on the basis of their skin tone, and not their character. There are so many people like this, who can't see the racism entrenched in our society.
But, it doesn't have to be like this, and education, which has a huge influence on a child's life, is one way to address systemic racism.
According to Mahzarin Banaji, a renowned Harvard University psychologist and prejudice expert, racism can be taught as young 3-years-old. That's usually the age children go to school, where they spend a much as seven to eight hours in school.
As stated on their official website, BLM is a global organization whose mission is "to eradicate white supremacy and build local power to intervene in violence inflicted on black communities by the state and vigilantes."  If part of the Black Lives Matter agenda is taught at school, where students spend a large amount of there time, it could place the idea in their head that everyone is equal no matter your race.
But, schools should take it a step further and not only integrate curriculum with Black experiences and history, but they should integrate the student body as well.  According to a recent NY Times article, more than half of the nation's school children are in racially concentrated districts, where over 75 percent of students are either white or nonwhite. 
That is not the case at my school. I came from an all-white charter school, where the very few diverse students were treated differently, almost as if they were invisible. Stepping into South Broward High School, where there is a a lot of diversity, has been an eye-opening experience. I was living in a bubble before. I didn't realize there were was so many different cultures.
Coming into SBHS, I was exposed to Black, White, Asian and Latino cultures. I was able to make many Black friends. As they told me about their life experiences, I slowly started to understand that Black Americans experience life differently. Even though I could relate their experiences to the racism my family members had experienced, for my black friends it was much worse. Life wasn't the fairy-tail Disney had painted it to be.
I think it's a burden on Black people everywhere that they only hear about white stories in history. Don't they deserve to hear their past too? Those parents who protested are afraid, and they shouldn't be. If we taught some of the BLM agenda in schools everywhere, it could help drive kids away from white supremacy and, perhaps, prevent violent oppression of Black citizens world-wide. What's wrong with that?
About the Contributor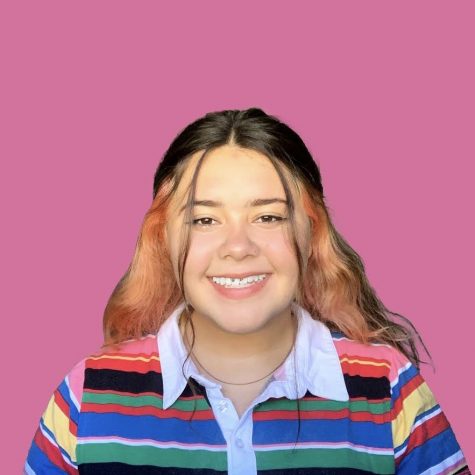 Angie Jaramillo, Editor
South Broward High School's Angie Jaramillo is the quintessential extroverted sophomore. With their bubbly personality, Jaramillo is a favorite among their...