Preschoolers Affected by New CDC Guidelines in School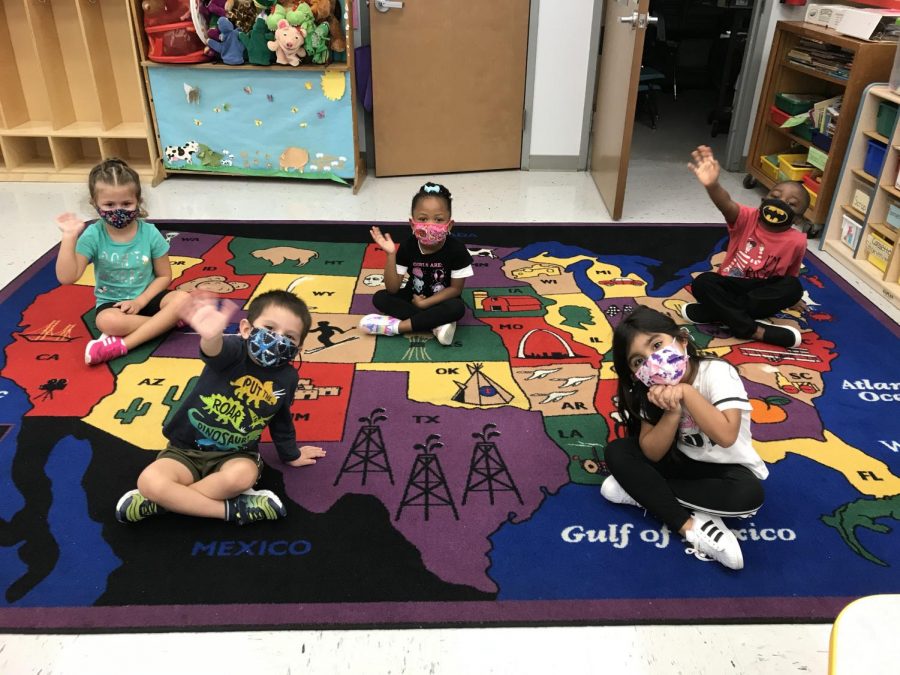 Every year, Ms. Debra Batts ushers in a new crop of preschoolers through the doors of Little Broward Preschool Learning Lab as the director. This year, they are having to add using hand sanitizer, staying six feet apart, and keeping a mask on to the basic pre-school rules. The little ones must be very affected by these changes. During a normal school year, Ms. Batts and her Teacher Assistant, Ms. Shay, conduct a classroom of 10-12 kids. Due to the social distancing rules and other COVID restrictions, Batts had to limit it to only five preschoolers working in the classroom this year.
Those students have to manage mask-wearing, extra sanitization, and social distancing all while continuing to learn essential social skills and academic topics. 
"Three and 4-year-olds go by the rules better than the high school students," said Batts. 
Batts says the children are very good listeners and even ask each other, "where's your mask?"
The children do normal activities, like projects and watch videos, all with the new normal of social distancing from one another. It can be easy to dismiss or forget about the social distancing rules for preschoolers.  Batts made a very good decision in limiting the amount of children in the preschool to five, because this problem would become worse with any more kids in the classroom. For example, they sometimes clump up together when they come over for circle time. Although, right when they are reminded to spread out, they do it as fast as they can. 
 According to Batts, social instincts can push the preschoolers to want to be near their friends. Although they can't be as close, this isn't as big of a problem as the everyday struggles in a preschool: no running, pushing, yelling, etc. The rules like being nice to your friends, using your inside voice, and conflict resolution still go in a preschool. Now, there are more rules added that they have to follow, having to do with COVID.
There can be some pluses to this new way of doing things at the preschool. The students have become better listeners because of these new rules put in place, and although they surely miss having a full classroom, they get some extra time with the teachers. 
"The number [of kids] is lower, they're getting more 1-on-1 attention with Ms. Shay," said Batts.
There are separated school supplies for when they are sitting at their desks, and socially-distant tape on the floor to be on for when they are standing up. The children have spread-out cubbies and their names are labeled on everything. 
"They each have their own individual table, with their own bucket of books, their own bucket of legos; that they play with at their table." said Batts.
The thing the students struggle with the most is social distancing. It's difficult for the students to stay away from each other, because it was never a problem before.
"That's the hardest thing for them because they all want to bunch up," said Batts. 
The preschoolers are adjusting fairly to these new changes, on top of following standard preschool rules. Sanitization and mask wearing are easy for them, while social distancing from friends at school is the biggest challenge for the students during the pandemic.
About the Writer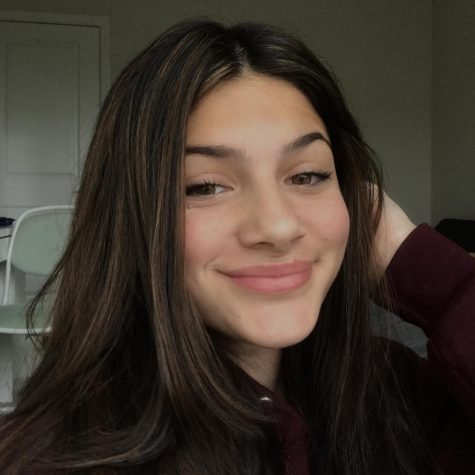 Emmy Grace, Contributor
Emmy Grace is a freshman at South Broward High School, who enjoys writing, which is why she's so excited for journalism this year. 

"Sometimes...