The Cool Side of the Ballot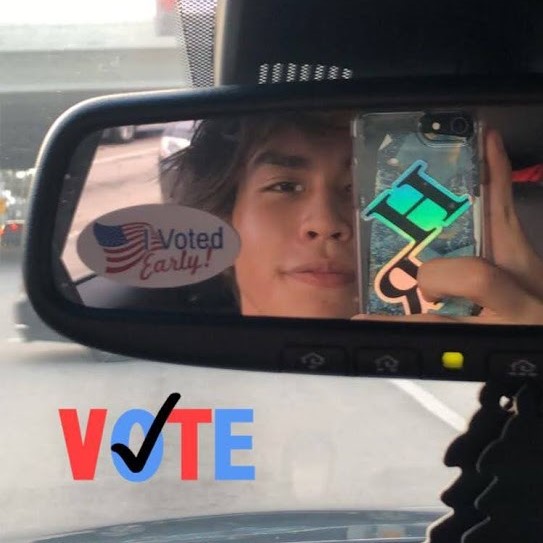 As I slipped my ballot into the machine and read "Your ballot has been counted!", a wave of pride, tinged with anxiety, washed over me. I had just voted in my first, and possibly the most important election of my lifetime. The ability to vote is a superpower, but the question is, did I use my powers for good or evil? Florida has 29 electoral college votes up for grabs, each one coveted by the candidates trying to reach the sweet victory of 270 votes. But even if the presidential candidate I voted for wasn't the winner, in the end, there was plenty at stake locally.
I chose to fill out a whole ballot during the election, meaning I'd vote for state congressional leaders, representatives, judges, and six Florida constitutional amendments 
I did not want to go into my ballot completely lost, so I decided to consult an expert – my sister, Nicole La Roque. A graduate of SBHS herself, she's an academic advisor at Nova Southeastern University. At 26-years-old, I considered her old enough to be socially responsible, yet young enough to relate to a high schooler like myself. An active voter who has voted in the past three general elections, my sister had also just turned eighteen when she voted for the first time. She stressed and explained the importance of voting on a whole ballot and expanded my knowledge about what was on it. We worked together through the local offices and judges, but what I really worried about were the six amendments on the ballot.
This year, Florida has six constitutional amendments on the ballot. These aren't like laws that can be overturned by a higher court. Amendments grant citizens rights and are permanent, as in forever.  Although they require a 60% majority vote, any one of these amendments could have a major impact on Florida for years to come. In this instance, a guide to which amendments to vote for and why. After much research and reading, we had our decisions of yes or no for each amendment. Of the six, three struck me as really important.
Initially, the one that struck me as the most important was Florida Amendment 2, which would raise the minimum wage. Currently, Florida's minimum wage stands at $8.56. If passed, the state minimum wage would increase steadily until reaching $15 per hour in September of 2026. . People who support it say that raising the wage to $15 is something that is only a matter of when it happens and not if. Opponents say that businesses can't afford to pay higher wages under current conditions. The Sun Sentinel Editorial Board said the heart of the issue was less about economics than morality". Coming from a big family, seven total, I can't help but understand and feel for the people who work their tails off and still can hardly afford to take care of themselves and their families. My choice on Amendment 2 was a big ol' yes.
One amendment that my sister and I found extremely alarming was Florida Amendment 4 (Voter Approval of Constitutional Amendments). This amendment would require every proposed amendment or revision to the state constitution to be approved by voters in back to back elections, instead of just one, to be put into effect. This means that an amendment would need twice the amount of time to go into effect along with the chance of not being approved in the election following. The main support for Amendment 4 came from Keep Our Constitution Clean PC, a self-proclaimed "nonprofit organization" that has a sketchy background when it comes to accepting donations, especially from big business. In our research, we found that many did not approve of Amendment 4. The Gainesville Sun Editorial Board said:  "Amendment No. 4 on the ballot this fall would be the death knell for direct democracy in Florida." Between the questionable donations and the nonsensical motive of the amendment, it was easy for my decision to be made. My choice on Amendment 4 was a fat no.
Then there was this seemingly redundant one, Amendment 1 that would change the language in the Florida Constitution from: "Every citizen of the United States who is at least eighteen years of age and who is a permanent resident of the state, if registered as provided by law, shall be an elector of the county where registered" to say "Only a citizen of the United States who is at least eighteen years of age and who is a permanent resident of the state, if registered as provided by law, shall be an elector of the county where registered". This was perhaps the oddest amendment on the ballot to me. This citizen-initiated proposal was supported by "Citizen Voters Inc.", an organization founded by former Republican state legislator, John Loudon. The opposition included the ACLU of Florida and plenty more. To me, the motive behind  Amendment 1 was none more than to rile up voters with nationalist tendencies. The Florida Constitution already states that voters must be citizens, at least 18, and permanent residents in the state. Amendment 1 is useless and did not need amending of any sort. The xenophobic motivation behind this proposal was enough to make my choice on Amendment 1 easy. It was no. 
I'm glad that I took the time to go over and research my ballot. Asking for help only helped make the process easier. And, although I've only voted once, I feel like a veteran. I plan to research and fill out the entire ballot every time I vote in every election. And so should you.
About the Writer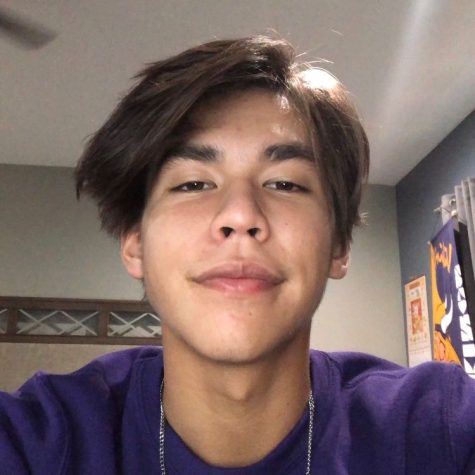 Jacob LaRoque, Contributor
Jacob LaRoque is a senior at SBHS and ace pitcher on the SBHS's varsity baseball team. LaRoque is a streetwear enthusiast who enjoys making frequent...