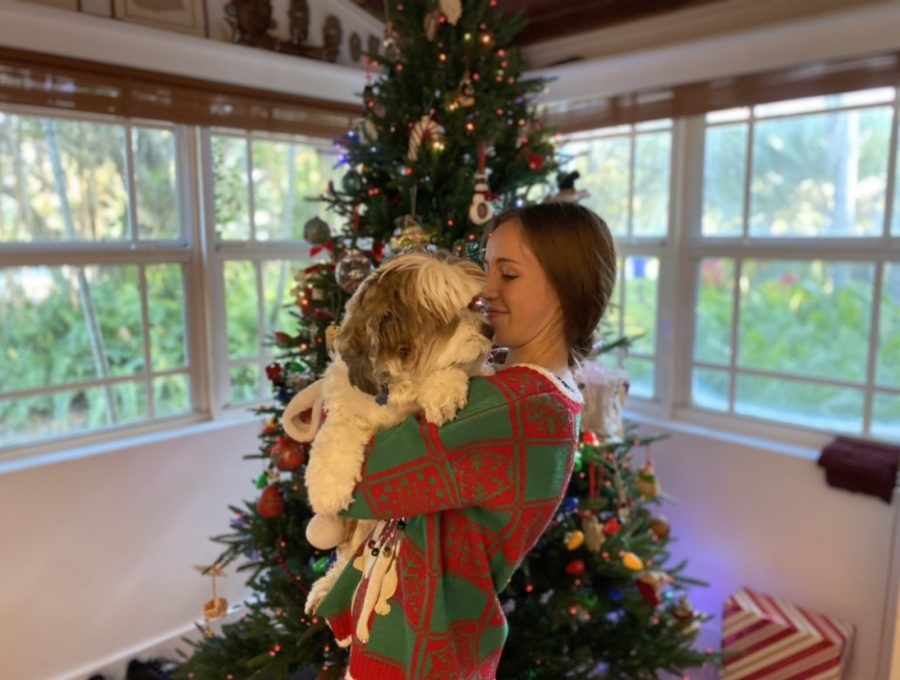 All I Want for Christmas is: Time
Hours of online school. Hours of nightly homework. Hours of cheer practice.  Hours of an after school job. Hours of facetiming. Not to mention the hours a teen needs for sleep. For SBHS senior Isabel Gleeson, there just aren't that many hours in the day to accomplish what she want to do in her life. So at the top of her Christmas list this year? Time.
Gleeson says she rarely gets time to spend with her friends and family, so that's what she would use the extra time for.
"Everything I have been doing has been school work. I wish I had more time to spend time with my loved ones," she said.
Having such limited time in her life, Gleeson doesn't have much opportunity to travel out of town to visit her family.
"I have next to no family that live in Florida. Most of them are in Ireland and some are in Chicago," said Gleeson. "It is hard to see both sides that often because they live so far apart. I have to choose who I'm going to see."
Not only does Gleeson have to split her time between her family, but she also has to incorporate time with her friends.
"I would also be able to build more relationships with friends if we were able to have more time together," she said.
Along with many other students, she says she feels overwhelmed with the workload she receives from school. She sits in front of her computer all day, and before long, it's dark outside. And that's a bummer for because she loves sitting in the sunlit.
"I love when the sun is out. I want the sun out all the time," said Gleeson.
She dislikes that Eastern Standard Time and would much rather we stay in Daylight Savings Time so that the days are longer.
"Ridding of the time switch would allow me stay out longer," said Isabel.
Not only would she have more time to see family, but she would have more time at work, more time to relax, and more time to spend outdoors.
"In my room, at the beach, in my house, at work, everywhere would have more time," said Gleeson. "It'd be fun all the time when I have time!"
It would be great to be able to see them more often, and with more time, that would be possible.