The Life and Legacy Underground Hip-Hop Legend MF DOOM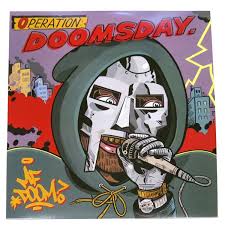 On New Year's Eve of 2020, the family of underground rapper MF DOOM announced his death two months after he died. No one knows how he died, nor why it took so long to announce. 
The late Daniel Dumile best known as MF DOOM or Zev Love X was an American-British rapper born in London, England, but raised in Long Island, NY. MF DOOM inspired many with his unique beats, witty punchlines, and ridiculous flow. His death brings an end to an era. But he's more than just a mask.
 Dumile was born in London, Britain to a Trinidadian mother and a Zimbabwean father, the family immigrated to Long Island, NY when he was a young boy. His parents claim he was conceived in the U.S but was born in London. Even though he moved to the US he still was a British citizen, though he doesn't recall any memory of London, and his parents don't associate with British culture, he never got US citizenship.
He started his music journey after 3rd grade by DJing in the summer as a kid, Dumile was a fan of superheroes and used to collect comic books, along with gaining the nickname DOOM by friends and family.
 He started his rap career in 1988 in The East Coast rap group KMD with Dumile, whose persona at the time was Zev Love X, his brother DJ Subroc, and Onyx the birthstone kid. With only two albums with Mr. Hood and Black Bastards. They originally started off as a graffiti group, with a kid nicknamed Rodan, and practiced break dancing until Rodan left to finish high school and was replaced by MC Onyx the birthstone kid. After bringing Onyx into the group they started rapping and later were signed to Elektra Records. 
 Their debut album Mr. Hood was released in 1991, which focused on racism and black empowerment. The album hit no. 67 on the top R&B/Hip-Hop albums in the US and their song peachfuzz hitting no. 11 on 100 hot billboard Rap songs in the 1990s. 
 Two years later, the group would end up starting their follow-up album, Black Bastards, in 1993. But, there were issues during the recording with the third member Onyx the birthstone kid, leaving the group for unknown reasons, and DJ Subroc's tragic death in a car accident in April 1993. The album was originally announced to be released May 3rd, 1994, but the group was unexpectedly dropped by Elektra Records. Due to being dropped from the record label, the album was shelved for its controversial cover art. The album, which displayed a stereotypical cartoon version of a pickaninny or sambo character being hanged. This caused the album to be delayed until 2001 to be released.
 After the death of his brother and being dropped from the record label, Dumile disappeared from the hip-hop scene for three years. He was destitute, homeless, and sleeping on benches in Manhattan. But in 1998, he started doing open mics and freestyling anonymously. 
He also went by a new stage name, calling himself MF DOOM, and obscuring his face with tights on his head, making a mask like the one in the comics with different analyses like King Geedorah, Madvillain and Viktor Vaughn. He swore to get revenge from the industry that he claimed "deformed him".
As Dumile started his music career back up, he signed with Fondle  'Em Records and released three singles entitled "Dead Bent", "Greenbacks", and "The M.I.C." and would release his debut album Operation: Doomsday. Yet with the release of Dumile's album, it sounded nothing like the KMD records. With samples from cartoons like spider man and the fantastic 4 cartoons, it was a new look for Dumile and his career. 
Along with the new look Dumile also changed his rap flow and delivery with a more grimy style. With the album being ranked as one of the greatest of all time. Along with The New York Times on January 14th, 2021revisiting the album calling it "one of the most idiosyncratic hip-hop albums of the 1990s, and one of the defining documents of the independent hip-hop explosion of that decade". 
 After the release of his 1999 debut album, Dumile would go on and release an album in 2003 called "Take Me to Your Leader", under the analysis King Geedorah. Along with two albums in 2004, with one being released by his moniker MF DOOM, and the other one being released by his new analysis Madvillain. 
 The first album released in 2004 was the only album released under his 2nd analysis. Called Madvillainy with the album peaking no. 179 on the U.S. hot 200 billboard, with tracks like "Figaro", "Accordion", "Meat Grinder", "America's Most Blunted", "All Caps", and "Rhinestone Cowboys". 
And the second one being Mm..Food, under the moniker MF DOOM with all the songs named after Dumiles favorite foods, with tracks like "Beef Rap", "One Beer", "Deep Fried Frenz", "Vomitspit", and "Kookies". 
After the great success of his three albums between 2003 and 2004, still an independent rapper would join DJ Danger Mouse to form a group called Danger Doom. They would make an album called "The Mouse & The Mask" with tracks like "El Chupa Nibre", "The Mask", "Old School Rules", "Crosshairs", and "Bada Bing" with characters from the adult swim cartoon, Aqua Teen Hunger Force and the album would eventually be no. 41 on the billboard 200. After the album Dumile would eventually be featured on Ghostface Killah's 4th and 5th albums Fishscales and More Fish. they also were going to release a collaborative album named swift and changeable due to release in 2016 but still remains unreleased. 
  After releasing album Dumile did a tour in Europe on March 3rd 2010. At last after the tour, Dumile got denied access back to the United States and had to stay and settle down in Europe until his untimely death. His deportation caused him to continue his career in London and on September 14th 2012 Dumile would release his second live album Expektoration. After this release Dumile would release the album Key to the Kuffs under the analysis JJ DOOM. later making a Christmas album in 2019. 
 Dumile was a real heartbreak for me because of how much his music resembled his attitude and how the lyrics were so powerful. Not only that but how much his beats and samples bring me back to my earlier days waking up and watching Sunday cartoons. Another point is how he started punchlines and witty remarks in hip-hop and how he changed everything forever on. His later life reminds me of when I was younger and my mom and I moved in with my aunt due to difficult times in 2011. With the layback beats and the careless lyrics along with the word choice, it brings a certain type of mood within that is just amazing.
 Now in 2020 during the pandemic, MF DOOM had sadly passed on October 31st with no cause of death provided. But, not only that but his death was announced 2 months later on New Year. Yet the impact of Dumile's style and delivery inspired many rappers, with some offering tributes with names like Danny Brown, Denzel Curry, DJ Premier, Ghostface Killah, Ugly Water, Busta Rhymes, Joey Bada$$, Drake, Lupe Fiasco, Playboi Carti, and Tyler the Creator. 
May The Mask Live On.
About the Writer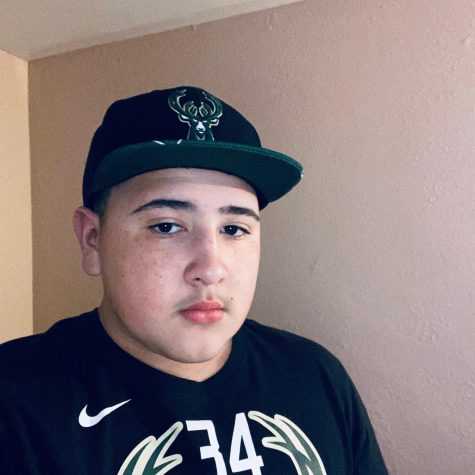 Fredrick Ortiz, Contributor
Fredrick Ortiz is a student at South Broward High School. He's interested in taking journalism for the new skills and experiences. He is both Puerto Rican...