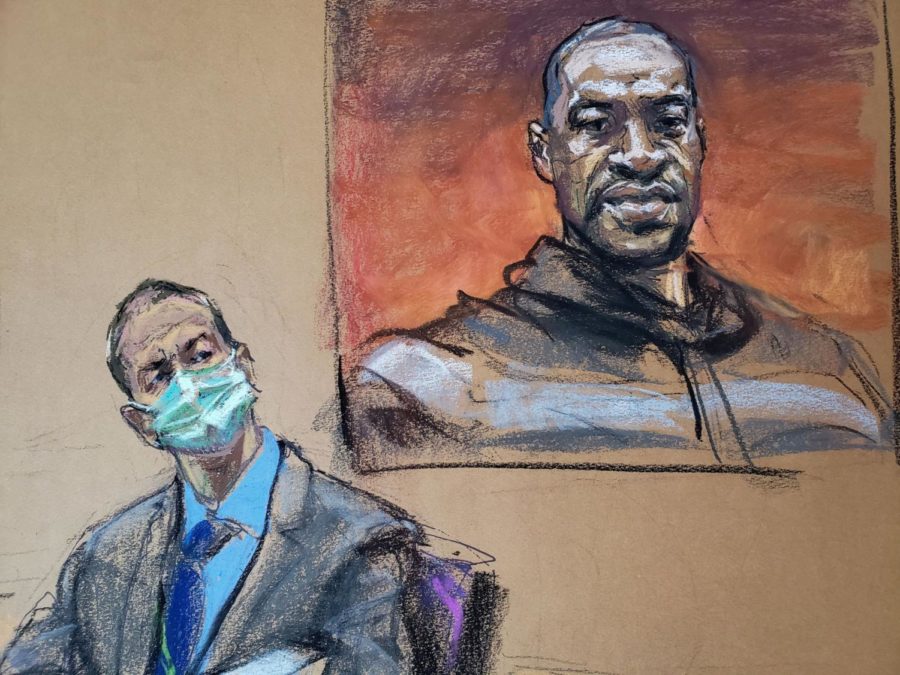 SBHS Students React to Chauvin Verdict
On May 25th, 2020, a 46-year old black man named George Floyd was arrested by Minneapolis police and held down by the neck for nine minutes and twenty-nine seconds. He was suspected to have bought a pack of cigarettes using a $20 counterfeit bill after a store clerk at a convenience store called the police. 
Floyd was pinned down by three officers, James Kueng (26), Thomas Lane (37), and more infamously, Derek Chauvin (45), with Tou Thao (34) standing to the side keeping bystanders at bay. 
 As Chauvin kneeled on his neck, Floyd choked out the words: "Mom, love you. Love you. Tell my kids I love them. I'm dead." before he fell into unconsciousness.  He was placed into an ambulance and taken to Hennepin County Medical Center. An hour later he was pronounced dead by Wankhede Langenfeld at 9:25 p.m.
Videos taken by bystanders made headlines and went viral on most social media platforms and sparked an uprise in the Black Lives Matter movement and consequently, protests. It is estimated that 15 to 26 million people participated in the protests during 2020 across America.
Then, on Tuesday April 21st, 2021, after 11 months of morning Floyd's death, , a  three-week trial and a 10 hour deliberation between jurors came the verdict: Guilty on all charges.
It was a historical, ground-shaking moment that resonated from Minneapolis, reaching every corner of the world, including students at our own high school.
SBHS sophomore Harper Miller's reaction was joy. 
"This is a huge moment in not only Minnesota history, but in American history, and I was extremely relieved to hear that a murder was not going to walk free," said Miller.
Because she had previous knowledge of the case,knew exactly what had happened and how compelling the evidence was, she thinks the guilty on all charges verdict is  exactly what should've happened.
Although she's happy about the verdict, she still thinks there is plenty of work to be done before things truly change for African- Americans in regards to police brutality. 
"There are so many other victims that have been left without justice and it was hard for me to fully celebrate the verdict while being aware of that," said Miller. "I hope that this verdict will lead the way for more justice and accountability for police in the future," she said. 
Chauvin faces up to 40 years in prison for the second degree murder charge, 10 for manslaughter, and 25 for third degree murder. 
"Yes, this was a slight victory but we can not get lazy, from here BLM just fights harder our killers will no longer walk freely. We will get justice, long overdo justice and we will not rest till all of our fallen sisters and brothers' names are said," says Patricia Houslin. 
The sentence has not been officially announced and is set to be public in eight weeks from the verdict announcement, most likely in June.
The Black Lives Matter movement is far from over however, hundreds of black people have yet to see justice. This is truly a historic time for America, but  is only the tip of the iceberg.