Manatee Population Decreasing
It is a Saturday on the 24th of April, the break of dawn and South Broward's Plastic Free Mermaids are combing the beach looking for trash. More than 14 billion pounds of trash is carelessly thrown into our oceans every year allowing the harmless animals to ingest it. Manatees are an endangered species and this plastic is hurting, killing and destroying their population.
"Manatees ingest plastic so by going out and doing beach cleanups we prevent a lot of the trash from going into the ocean and allowing the manatees to ingest it,"  said Ilana Szarf, president of Plastic Free Mermaids.
The Plastic Free Mermaids is a club at South broward that aims to spread awareness of plastic pollution through education, outreach, art and political advocacy. They meet twice a month and have done two beach cleanups this year.
There are only about 6,300 manatees left due to pollution, But there is a positive to that. The positive is that only about  twenty years ago there were only 1,500 manatees left and since there are now laws in place they are starting to grow again.
That's Shocking to Alexis Mcmurray a member of Plastic Free Mermaids. She's been a member of the club since 2019 and helped the president Ilana with the club a lot.
"When the plastic mixes with the ocean and sun it creates a methane gas that can cause the temperature and overall quality of the water to drop," said Mcmurray.
Mcmurray and Szarf have always been involved with the environment, but when they found out just how much damage was happening they knew they needed to help in some way.
"Manatees inhabit rivers, bays, canals, estuaries and coastal areas moving freely between fresh, saline and brackish waters. So it is important that we protect the waterways they live in." said Isabella VanBuren.
Isabella VanBuren is a junior at South Broward high school, she has participated in many beach cleanups and she is concerned about the wellbeing of the manatee population.
"I can't imagine where manatees would be without the laws, they are so strict on the laws and the manatees are still endangered," said VanBuren.
The manatee is protected under federal law by the Marine Mammal Protection Act of 1972 and by the Endangered Species Act of 1973 , which makes it illegal to harass, hunt, capture or kill any marine mammal. This is what allows the manatees population to grow.
My.fwc.com is the florida fish and wildlife conservation commission. According to The FWC they are a division of law enforcement that is in charge of protecting Florida's natural resources, including fish, wildlife and the environment.
"There is a good amount of manatees that come near the Center especially during migration when they are making their way to the springs" said Kacey Clarke
Kacey Clarke is a volunteer at Anne Kolb nature center, she talked about how manatees migration is dependent on our weather because they start to migrate to the Florida springs in November.
"At the end of the day Manatees are such a resilient species but it is our duty to protect them because we share our earth with them" said Clarke.
About the Writer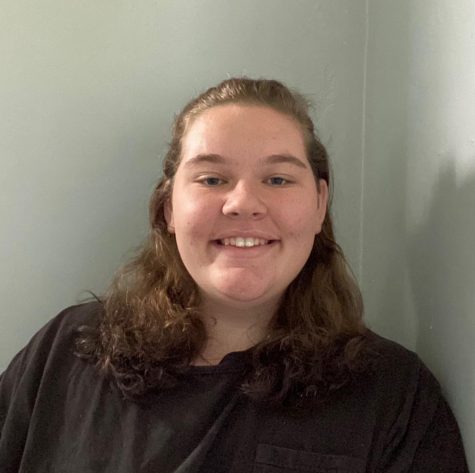 Leslie Palmieri, Contributor
Leslie Palmieri is a 16-year-old junior at South Broward High School. She grew up here in Florida.

"My favorite movie is Jojo Rabbit and my favorite...