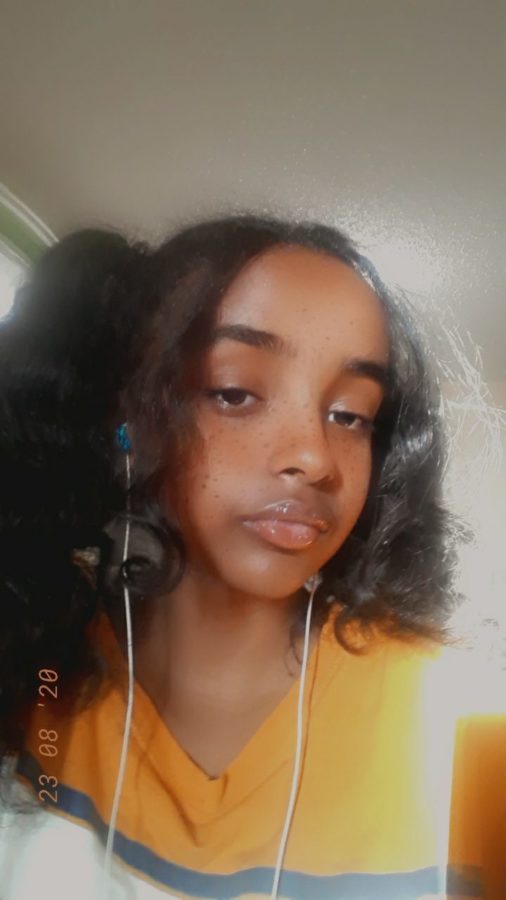 Looking At the Better Picture
After releasing his controversial music video to his song, "Montero", Lil' Nas X has gotten lots of negative reviews. Everybody has a different perspective, some no longer like him as an artist and others continue to support him and the work he puts out. Daggie Habtu, a 14-year-old student in Canada had interpreted the video differently than others had. 
"The video portrays him constantly being told his sexuality is wrong," Habtu says. 
In the video, Lil' Nas X was complying with the negative beliefs about his sexuality and how it is seen as being wrong. At the end of the video, Lil' Nas X is seen pole dancing down to hell, resembling that he no longer cares about everyone else's opinions about him. 
"If he's portrayed as evil just because he is showing his true colors, then he's fine with being seen that way," said Habtu.
As a promotion for his music video, he released his custom shoes called the  "Satan Shoes." Nas stated that each pair of shoes came with a drop of blood. Nike later sued Lil' Nas X for the shoes that he was selling for defamation and later on went to recall them. Habtu feels as though Nike's attacking a pagan religion based on how they acted towards the issue. 
"I feel that they have a right to sue but they went over the top with explaining that they'd never associate with such symbols," she says. "I probably wouldn't buy a pair of shoes because I don't like participating in religious discourse, but I don't find anything wrong with them." 
Habtu thinks that Lil' Nas X's "Montero," was a very influential video on the topic of homosexuality and the way society views homosexual people. 
"I thought it was a video with a strong message that was interpreted in a very bad way, " Habtu says.