Charles Knighton's Sets Out for His New Chapter
After 35 years of teaching, eight of those spent at South Broward High School, reading teacher Charles L. Knighton is closing the book on his career.
Knighton wanted to start teaching because of the experience he had while working in the health field. He was a teacher for a food and nutrient class where he would teach about sanitation and safety.
"I liked telling them certain things about sanitation and safety," he said. "So I started teaching food service workers and I liked it."
Knighton enjoyed his years of teaching children. He looked forward to starting every school year fresh with new students, new material, and a fresh mind.
"I think that's probably why I enjoy what I do because I reflect on my past and bring forth fresh material," said  Knighton. 
For Mr. Knighton, starting off fresh wasn't easy. He had the training for teaching so, it wasn't hard to teach students. However, it wasn't easy dealing with student behavior. There were many times teaching got hard for him because of taking student problems personal. However, he was motivated by many of his students to keep going. Due to that he was able to push through many years.
"The teaching aspect was difficult until I was able to manage my classes," he said. "My motivation came from the students, they had to show me they really cared."
He has had lots of happy moments and memories while teaching. They were moments that he can't and won't forget. One of his favorite memories were the the moments of a student's understanding.
"Every year I have those moments where I see those students' eyes opening and grasp what I'm trying to give them," Mr. Knighton said.
Although retiring five years ago, he decided to extend his time for the last five years. So to him those extra five years were times spent with students to teach them and prepare them for the real world. After retiring he is going to relax and pick up old hobbies. However, he has no plans to stop teaching just yet.
"I believe in just living life to its fullest," Mr. Knighton said. "There are a lot of things I had in mind that I want to get back to doing."
He wants to leave behind a message to all the students and staff of SBHS. Leaving it as something to look back at.
"Continue to believe in one another, support one another, and treat each other well," said Mr. Knighton. 
About the Writer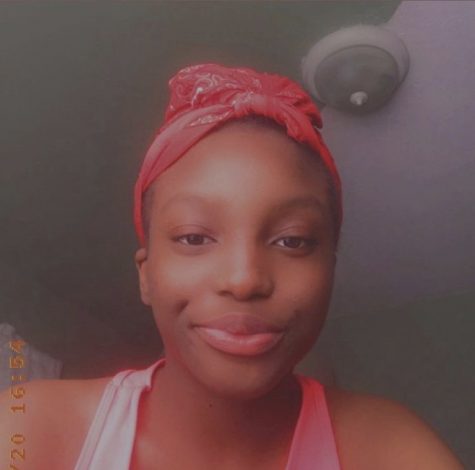 Natalie Diegue, Contributor
Natalie Diegue is a 14- year old freshman who grew up in Miami, Florida and attends South Broward High School. She likes writing because it's something...