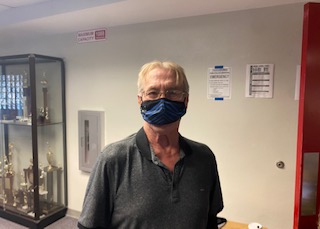 Michael Marbel
Michael Marbel is a substitute teacher at South Broward High School who is kind of portrayed as an apathetic person, but that is not true.
Marbel became a teacher in 1973, Marbel decided to become a teacher because his father and grandfather were in the education business so that really inspired him to follow in their footsteps.
Marbel decided to be a substitute teacher at South Broward High School because the school is in proximity to his home.
Marbel is originally from New Haven, Connecticut but then later in his life moved to New York City, where Marbel became a construction supervisor for some time before his teaching career.
Marbel has done everything he wanted in life, he's happy and said he has no bucket list, although sometimes Marbel does think about and miss his long-lost grandmother and grandfather.
Marbel loves who he is, there is nothing Marbel would change about himself, "No more wars and more peace," said Marbel.
Marbel feels like that is something that can change about the world in today's day and age.