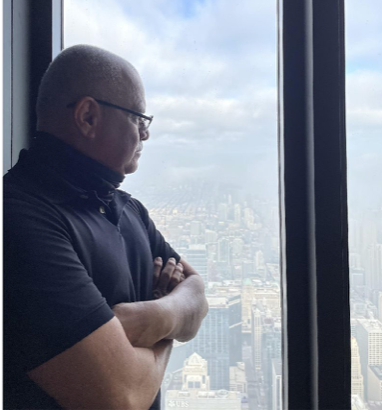 Jose De Faria, Former Broward County Police Officer
Starting in the spring of 2022, new security measures are being introduced to Broward-County Schools. Random metal wand searches are being implemented along with new smoke detectors, and more security.
According to former Broward County Police officer, Jose De Faria, "I do believe it is necessary to be completely honest. It decreases the risk of having weapons on school property, and that is exactly what we need", said De Faria.
At least one metal detecting wand will be added to every school in the county.
"I feel there can be a better way to conduct these searches. Teenagers are smart and sneaky and can easily get out of a search by just skipping class, " said De Faria.
Wands are already starting to be purchased. The school board will formally vote to approve the wands on January 11.
"Putting myself in these students' position with the fear of going to school, having these new safety measures would make me feel 100% safer and more comfortable," said De Faria.
He believes it is completely fair having all these precautions at school including during school activities, etc.
"I feel like it's completely reasonable, having bags at school games with everyone being distracted is an easy shooting target," said De Faria.
De Faria went on to say that during his time as a police officer, threats were always occurring.
"I was expecting it for a while, since the rapid increase of shootings, threats, and weapons on campuses," said De Faria. "I along with several other officers were waiting for someone to do something about it."