What Trending Netflix Shows You Should Watch
Hang on for a minute...we're trying to find some more stories you might like.
Loading ...
    The best thing to do on the weekend, is lay on your couch and watch your favorite shows. Netflix is a popular website/app where you watch shows and movies for only $7.99 a month. Some trending shows on Netflix right now are, "Stranger Things", and "Grey's Anatomy". Netflix doesn't only air shows, but it plays all different types of genre movies.
    Most students at SBHS are enjoying the hit-show "Stranger Things." A ninth grader at SBHS, Emily Posadas, loves the show. "It took me a week and a half to finish it", said Emily.
Loading ...

Stranger Things is about a group of friends who try to look for their missing friend Will,  when suddenly they find a girl named Eleven, who barely talks, but has special powers like telekinesis. Eleven helps Mike and his friends look for Will, however Eleven is in danger when her "father" and other scientists find her.

    "I like the drama that the show Grey's Anatomy has", states Emily Jean, a freshmen at SBHS. Grey's anatomy is a 14 season show focusing on the fictional lives of surgical interns, residents, and attending,  as they evolve into doctors while trying to maintain personal lives and relationships. According to final national "live plus same-day" ratings for this show estimate from an averaged  2.4 rating/8 share in adults 18-49 and 8.96 million viewers overall.

    There's never an excuse to be bored when there's Netflix! Watch it alone, with friends, or with family. It doesn't matter, because there's a category for everything! Ranging from Family movies to Horror and Sci-Fi, Netflix has it all.
About the Writer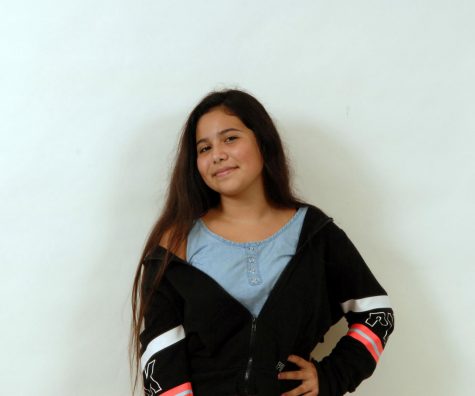 Jasmin Suarez, Contributer
Meet Jasmin Suarez, a ninth grader at South Broward High School. Jasmin aspires to be an actor, but her other option would be to become a real- estate agent or a teacher. Jasmin is passionate about photography which is one of the reasons why she joined Journalism. Getting to know people and asking them questions is what interests Jasmin about Journalism. If she could visit three places, anywhere in the world, she would go to California, Paris, and Hawaii because she wants to explore new places.