Celebrities That Have Recovered from Depression/Anxiety.
Hang on for a minute...we're trying to find some more stories you might like.
Katy Perry, Lady Gaga, Jim Carrey, Kristen Bell, and Robin Williams. What do these celebrities have in common? They have all suffered from depression.
Depression  is a real illness and is more than just feeling "down." It's a serious illness caused by changes in brain chemistry. There are symptoms to having depression. The symptoms are: moodiness, hopelessness, delusions/hallucinating, attempts to harm self, tiredness, unexplained pains, etc. A lot of people around the world have depression and don't even know it. This illness is the most common mental illness in the U.S. affecting 40 million adults in the United States. Children also suffer from this mental illness. It affects about 25.1% of children between the ages of 13 and 18 years old. Celebrities go through the mental illness and have recovered from depression/anxiety disorder. Who knows what's going on in another person body?
Katy Perry, is a former Christian artist, Katy Perry rebranded herself as a larger-than-life pop star and rose to prominence in 2008, when she topped the pop charts with "I Kissed a Girl." Katy Perry shared her struggles with depression during a 96-hour live stream on YouTube. Katy Perry had an emotional session with Siri Sat Nam Singh. Katy Perry said she opened up because she wanted her fans to see her true self. She stated "If people can see that I'm just like them, they can dream just as big."
Lady Gaga is another pop star with the hit of her song "Paparazzi" and also "Poker Face." Lady Gaga said she has dealt with both depression and anxiety her whole entire life. She isn't ashamed to admit that she takes medication for it. She had an interview with the Billboard magazine, Lady Gaga thinks it is important for people to talk about their mental health. She says, "If we share our stories and stick together, we're stronger."
Jim Carrey, the man behind some of the craziest characters on screen, from the Grinch to Ace Ventura, Jim says he had some dark days. He had opened up about taking antidepressants and leads a very clean, spiritual life. He says, "I'm very serious about alcohol, no drugs. Life is too beautiful."
Kristen Bell, she is a known well actress, she played the role of Anna in the movie, Frozen. Kristen Bell says she's had depression since she was in college. In the essay for the website Motto, Bell states "There's nothing weak about struggling with mental illness."
Robin Williams, in 2014, committed suicide and millions were shocked, but the Academy Award-winning actor/comedian had a history of depression, substance and alcohol abuse. Robin had been diagnose with Parkinson's and had a form of dementia. In 2006, he described his highs and lows to NPR's Terry Gross. "Do I perform sometimes in a manic style? Yes. Am I manic all the time? No. Do I get sad? Oh yeah. Does it hit me hard? Oh yeah."
This definitely shows that every person that goes through this kind of illness are the same, we are all human, we all go through similar things. Not everyone goes through the same exact thing, but we all go through something. If you don't go through something, you must really be cold hearted and that's very sad.
About the Writer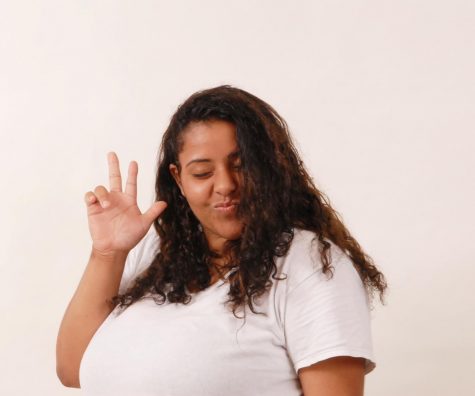 Aslin Santiago, Contributor
Meet Aslin Santiago, she's a sophomore here at South Broward High School. Journalism interests her because she likes interviewing people, and moving around instead of being stuck in one spot all class. She's super passionate about volleyball, and her greatest strength academically is science, her greatest weakness is math. When she's not in school she likes going to the library. Her favorite types of music are hip-hop and Spanish music. She doesn't like 70's old school music and country music. Her favorite movie is "Moana" and dogs are her favorite animal.