Valentine's Day Gift Guide
Hang on for a minute...we're trying to find some more stories you might like.
The most romantic day of the year is coming up, Valentine's Day and love is starting to spread in the air. You really wanna get something for your significant maybe even your best friend. You might not wanna spend that much money or you just don't got that much to spend. Well here are a couple gift ideas that are under $20.
Your Mans or Girls Hoodie – This gift is one of the best gifts you could give anyone. Especially if it's your own personal hoodie. Spray it with your cologne or perfume and then it will be even better. They can put it on whenever they want and think about you.
Stuffed Animals – A huge stuffed animal is a very cute gift. They can use it to snuggle with at night when they start to miss you or whenever they feel like it. Maybe even spray it with your perfume or cologne.
Perfume/Cologne – Smelling good is an important thing. You can easily buy them a cheap perfume or cologne that smells really good. You gotta smell good you know. There are plenty of perfumes/cologne that you can find for under $20.
Handmade Collage – Make them something from the heart, something that you made yourself and that means a lot. Get a whole bunch of pictures of you two and make a collage. It's a really cute and sweet idea, and it doesn't cost much to make!
Heart Shaped Pizza – Pizza is a great present for those food lovers! A single pizza with the cute shaped shape is such a great gift. You just have to ask the place to make it into a heart and they'll make it.
Makeup – Yes there is cheap makeup. You can get it at any drug store or some places do have something cheap in there store. Your significant other will love it if they are a fan of makeup. Just make sure it's safe and not something that will damage their face or make them break out!
Condoms – Valentine's Day is a day full of hormonal teenagers making love. Maybe it's just a one time thing. You still have to stay protected while having sexual intercourse so you don't end up catching an STD or getting pregnant. You can actually find these for free in certain places or some clinics. Make sure you get the right size and don't rip it!
A handwritten letter – Don't wanna spend money at all on Valentine's Day? Wanna give something meaningful and special to your special someone? Write them a letter on how much they mean to you. It costs almost nothing, and all you need is a pen, paper, and an envelope.
Promise Ring – A promise ring is very sweet gift. Get them something that means you promise to stay with them, to protect them, to stay by their side, and to stay loyal to them. The ring doesn't have to be anything expensive since it's the thought that counts.
Jar full of things you love about them – Another thing you can make on your own. Get a jar and fill it with maybe little papers or popsicle sticks with reasons why you love them. Their heart will melt. It again, cost almost nothing.

About the Writer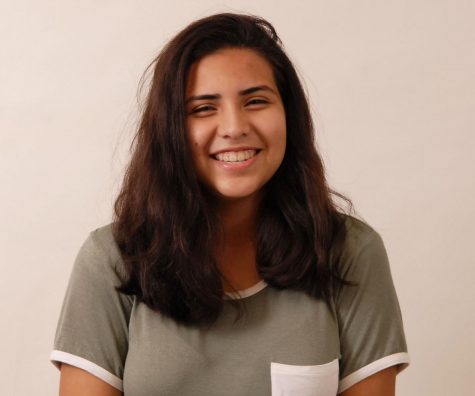 Samantha Ruiz, Contributer
This is Samantha Ruiz, an amazing writer who hopes to do well in high school and dreams to become a journalist. What interested her in journalism was that she's very passionate about writing. Although she is good at many things, one of her academic weaknesses is math because she doesn't like it. One of her greatest fears are spiders. Her role models are her mother and sister because she wants to be independent just like them. Samantha considers herself to be a dog, because she thinks she's more of a dependent person. Outside of Samantha's school life, she likes to listen to pop and Kpop music. If she could be anyone she would be her best friend because she has a lot of friends and is very popular.