Take SBHS to Washington D.C.
A gofundme was made to take South Broward High students to The March For Our Lives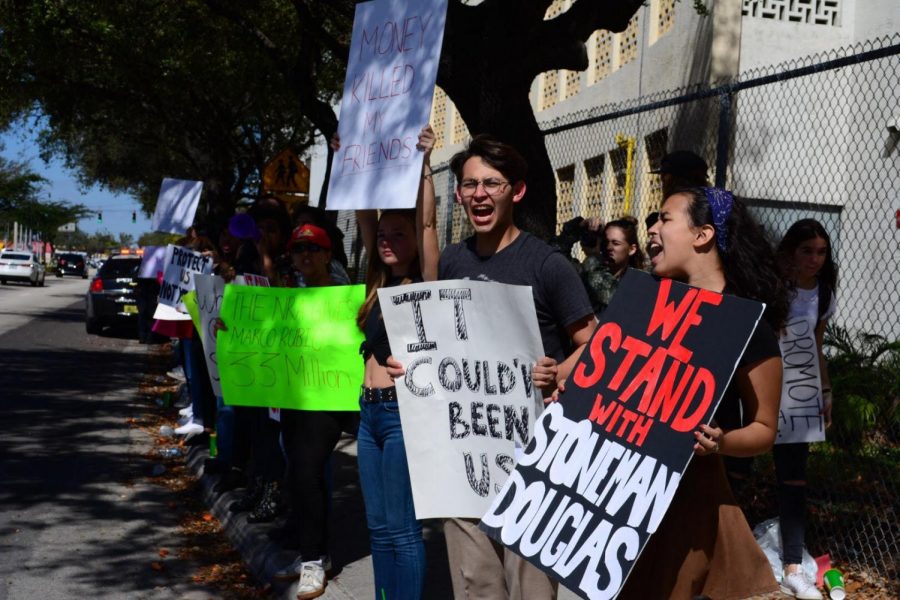 Valery Lenti, Editor
March 9, 2018
Following the tragic events that happened at Marjory Stoneman Douglas on February 14, South Broward High School was one of the first schools to go out and protest gun laws. Our students are huge activists and have a dream of attending the main point of the protest in Washington D.C.
Senior John Reis has organized a gofundme to get funds to take buses to D.C filled with passionate students. The goal is to be able to make our voices heard and attend the revolutionary march taking place on March 24, 2018. The funds will go towards the expenses of traveling more than 1,000 miles in order to attend the event. The 22 hour bus ride will be filled with 50 students all ready to make their voices heard. 
"We, the students, wish to use our voices towards the dream of being able to attend school without the threat of death. We want to go to Washington D.C. to tell the our government that violence in our schools is unacceptable and we will be the voting change! We will join forces with other high schools and youth groups who also would like to join the cause in," said Reis.
Your donations will directly enable us, the future leaders of America, to perform our civil right of protesting. Even if you aren't able to donate spreading the word would mean the world.
Be on the right side of history.
https://www.gofundme.com/south-florida-hss-to-dc-march