Hate Crime Against a Nazi Pug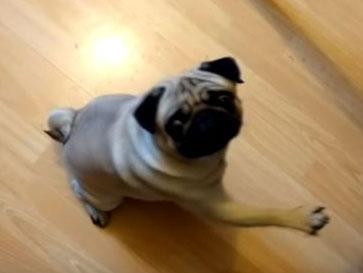 Karla Reyes, Constributer
March 22, 2018
Hang on for a minute...we're trying to find some more stories you might like.
Mark Meechan, a 30-year-old man from the UK was convicted of a hate crime for recording and uploading his pug, Buddha, giving a Nazi salute, to Youtube. In the video he says phrases like "gas the jews" and "seig heil."
The video got around 3 million views and was reported to the police. He was then arrested for allegedly committing a hate crime.
Sheriff O'Carroll told the court he did not believe Meechan had made the video only to annoy his girlfriend and ruled it was anti-Semitic although Meechan insisted that he had posted the video to annoy his girlfriend Suzanne Kelly.
Ross Brown, Meechan's lawyer, told the court it was wrong to focus on the phrase "gas the jews" as it was taken out of context of the whole video. He claimed jewish comedian David Baddiel had voiced his support for Meechan and had asked for him to walk
"If you don't believe in a person's right to say things that you might find 'grossly offensive,' then you don't believe in Freedom of Speech." stated comedian David Baddiel in a tweet after Meechan's verdict.