The Upward Bound Program
Hang on for a minute...we're trying to find some more stories you might like.
What does the Upward Bound program mean to me?
      Well, the program means many things to me like Security,Growth,Guidance, and Experience. Upward Bound has helped me in ways I didn't know a program could, they Provide tutoring after school from Mondays to  Thursdays and also provide SAT prep tutoring from Mondays to Thursdays depending on what days you wanted to attend. I go on Mondays and Wednesdays because it's better on my schedule due to having a job five days out of the week.
But for my time being there, I have learned a lot, especially when it comes the SAT test and how to prepare for it. And that's why I go to SAT prep practice so I can better my score and get into a college or university of my liking, and further my education outside of high school.
I also am getting a chance this summer to attend with two other schools being McArthur and Deerfield beach high school. In a summer program at Broward College, in which for the whole month of July, I get to experience being a college student and taking college classes. for one am very excited for the summer program because I get to experience something that will potentially guide me In finding what path I want to take when I'm no longer a bulldog here at South Broward.
I am also grateful for Ms. Ramos and Mr. Sawyer for providing their wisdom and guidance when entering the program. They have made me feel secure and valued as a student and for that they have made all of this more bitter Sweat. When it comes to picking students for the program, I honestly don't know who they are looking for, but I do know that many who didn't get called in that auditorium that day can ask Ms. Ramos and Mr. Sawyer directly if they can participate and luckily they are in the program today.
Upward Bound also follows you six years after high school, and that's amazing because they want to see how you're doing even six years later. Upward bound has made me feel important and valued in the school system, they believe in me to do great things and ultimately accomplish my goal. For that I am very grateful, and I can't wait for what the future holds.
About the Writer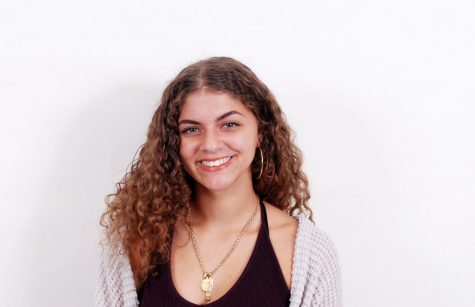 Vanessa Cramer, Contributor
This is Vanessa, she's a senior here at South Broward High School. What interests her about journalism is creativity. She signed up for this class because...