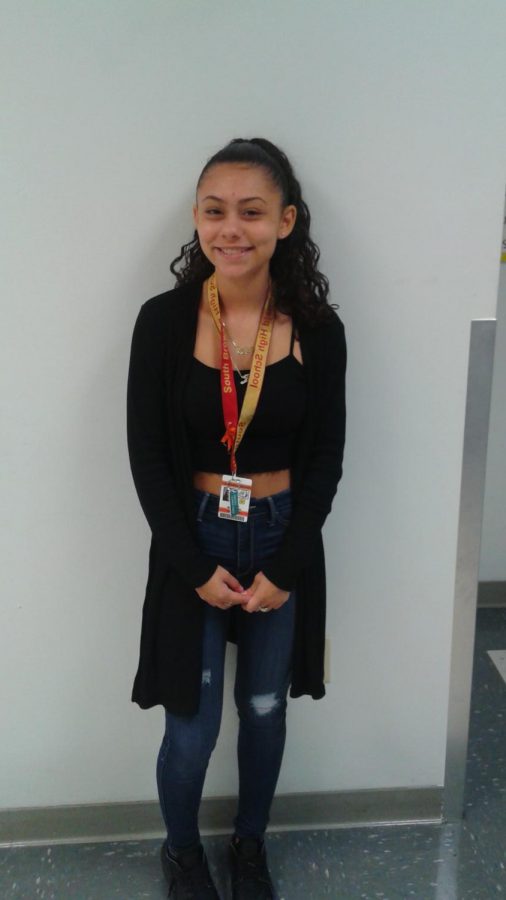 Lavi Maldonado
Lavi may not be her full first name, because she goes by Lavi since it's shorter and easier to say.
Maldonados primary interest is reading.
"Reading is  like a movie and you're sitting right in the middle of it!" Maldonado exclaimed.
She does not completely enjoy sports but she excels at tennis and would like to tryout for the competitive cheer team.
Maldonado is the youngest of four siblings.
Her personality is very intriguing, bubbly, and creative. Not many people are like Maldonado, she definitely makes the ideal friend.
"I would describe myself as short and beautiful." She said confidently.
Maldonado enjoys scary movies and thrillers, her favorite movie being Lucy.
Now for the answer you were all waiting for, yes, Lavi can not wait to get out of high school, get on to college, and move forward with her education and life.