Should Judge Kanavaugh be confirmed to the Supreme Court?
Hang on for a minute...we're trying to find some more stories you might like.
Sorry, there are no polls available at the moment.

Washington D.C.— Two weeks ago President Donald Trump nominated Judge Brett Kavanaugh, 53, to replace the retiring Justice Anthony Kennedy in the US Supreme Court. His hearings have been anything but smooth, he has faced a great amount of criticism for his actions as a teenager in high school.

          Brett Kavanaugh, President Trump's selection for the Supreme Court has hit major roadblocks in his hearings. Christine Blasey Ford, a former classmate of Kavanaugh in Maryland has recently accused him of attempted rape in high school. Mrs. Ford said last Thursday that she wanted an immediate investigation into the actions that happened at an alleged pool party thirty-six years ago.

          If confirmed, Kavanaugh could solidify a conservative majority on the court for decades. During his 12 years on the U.S. Court of Appeals for the D.C. Circuit, he has issued over 300 opinions that reflect his reputation on both sides of the aisle as a solid and careful judge. With these new accusers looming, it seems less and less likely that this will be an easy vote for the Senate Judiciary Committee. This marks the first time ever that a Supreme Court nominee has been accused of wrongdoing by an outside victim.

Kavanaugh has stressed his innocence and has denied all allegations, saying, "I categorically and unequivocally deny this allegation. I did not do this back in high school or at any time." The Judge said he has no recollection of the alleged events. Many supporters of Kanavaugh, including the President, have praised his purity and the Republican party has backed him with many vicious ads targeting the accusers.

Brett Kavanaugh, a troubled man, should not be allowed to serve on the highest court in the land. His audacity to claim that he does not even know the woman who accused him is suspicious. President Trump, who is fighting in his own legal battle has praised Kavanaugh for his unwavering strength through the process when he is just as ignorant of the facts. Ford even took a polygraph test administered by a former FBI agent. According to the results shared with The Washington Post, the test concluded that Ford was being honest.

Just a few weeks ago former actor Bill Cosby was sent to jail at the age of 81 for raping more than 50 girls in 30 years. While Kavanaugh's actions are not as extreme his misconduct should be treated the same way. In an era that has featured the #metoo movement, Kavanaugh needs to be an example to the public to show wrong is wrong even if you are famous and have a lot of money. Ford has previously said there is "zero chance" she would have confused Kavanaugh for anyone else. The hearings are set to happen this Thursday and Judge Brett Kavanaugh will be grilled by a prosecutor and will face his victim another time.
About the Writer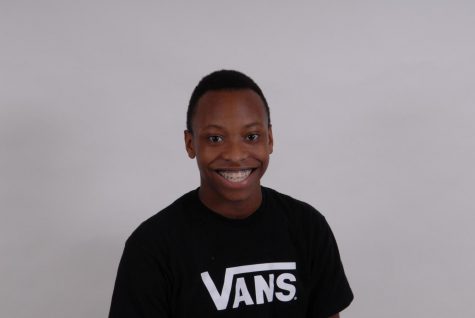 Ethan Lacouty, Editor
Ethan Lacouty is a 15-year-old sophomore at South Broward High School, and it is his second year with the Bulldog Bark. Ethan enjoys journalism because...